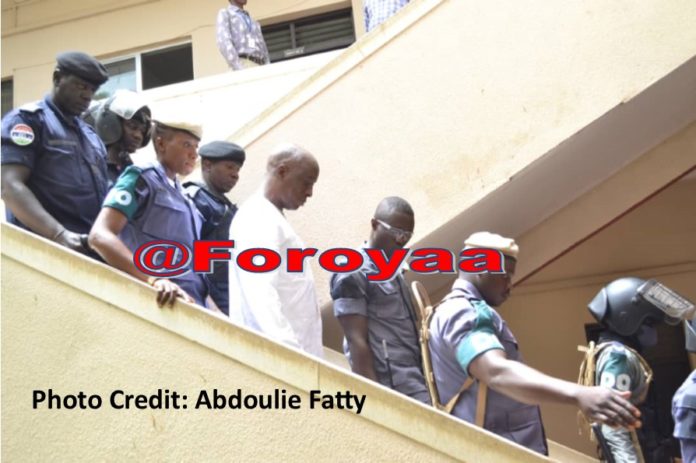 By Yankuba Jallow
Awa Minteh, a sister-in-law to Yankuba Touray has on Wednesday, 17th June 2020 continued her evidence in-chief before the Banjul High Court presided over by Justice Ebrima Jaiteh.
Touray was a Minister of Local Government and Lands. He was also a member of the Armed Forces Provisional Ruling Council (AFPRC) after toppling the PPP 30-year regime. His arrest and subsequent prosecution came after his refusal to testify before the Truth, Reconciliation and Reparations Commission (TRRC) in June 2019.
The former military officer turned politician was accused of the murder of former Minister of Finance, Ousman Koro Ceesay under the AFPRC reign. The prosecution alleged that Touray used a pestle-like weapon to murder Ceesay in June 1995 at his (Touray's) residence. Touray denied any wrongdoing as he pleaded his constitutional immunity, but the court entered a plea of not-guilty for him.
Awa testified that Lamin Ndour was not a permanent resident at Yankuba Touray's residence in Kerr Sering in 1995. She said Ndour used to go home every day.
"They were not permanent residents at Yankuba Touray's residence in Kerr Sering," she said, adding she stayed with Touray the whole of 1995.
The other side of her testimony was in relation to the description of the compound and the character of Mr Touray.
The matter will be coming up tomorrow at 12 noon for the continuation of hearing.