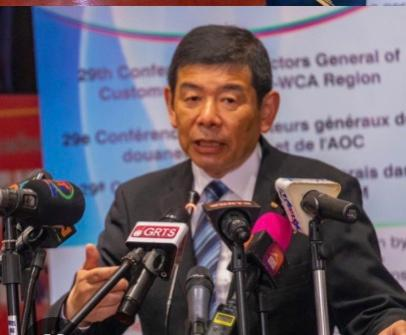 By Mustapha Jallow
Dr Kunio Mikuriya, Secretary General of the World Customs Organisation (WCO), Friday said they will continue giving support to regional customs, especially in the area of combating illegal trade at the borders.
"We will continue our support to customs at the borders to ensure citizens are protected from intrudes and hazardous goods, fake medicines and other related drugs,'' he said.
Dr Mikuriya made this statement on 5 May 2023 during the meeting of the 29th International Conference of Directors-General of the WCO-West and Central Africa (WCA), hosted in Banjul by the Gambia Revenue Authority (GRA) under the theme "Nurturing the next generation by promoting a culture of knowledge sharing and professional pride customs.''
The meeting brought together delegates from The Gambia, Senegal, Mali, Sierra Leone, Nigeria, Ghana, Gabon, Congo, Togo, Liberia and other West and Central countries.
Dr Mikuriya said they observed that some borders are becoming fragile as there are armed groups who are very violent. He added that without stability at the borders, customs cannot facilitate legitimate trade and would not be able to collect revenue as well.
He said border security has become crucial as it helps customs to fulfil their special role. Dr Mikuriya urged customs to work hand in hand with other law enforcement agencies and other agencies in strengthening border security.
He said WCO provides leadership, guidance and support to customs' administrations to secure and facilitate legitimate trade, realise revenues, protect society and build capacity. He said this will ensure a fair and competitive trade environment.
He said WCO will continue its support to the Gambia in terms of the use of advanced technology and how to implement global standards to make sure Gambia's economy is well connected, most particularly the human resources.
He said more scholarships and opportunities will be provided to Gambians in the customs institutions to further their knowledge and experiences.
Yankuba Darboe, Commissioner General for GRA, said the delegates have resolved to digitalise their systems to create efficiency in revenue collection.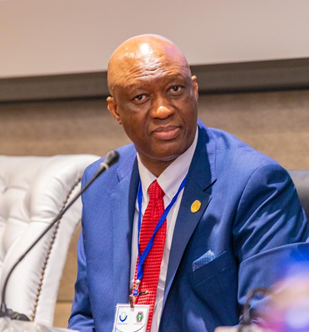 "Digitalisation is the key to driving the institutions to be more efficient. Like in the Gambia, we have the ASYCUDA World, which is automatically web-based. This is now driving our revenue collection and recently we witnessed the updating of the Single Window system,'' he explained.
Darboe said the delegates also commit to improve capacity building for regional customs staff to improve their performance. He called on WCO and the regional body (WCA) as well as the member countries to support one another to build the capacity of their staff.
"If you want to collect high revenue, you must train your staff so that they can understand what they are doing. With this year's theme "knowledge sharing to the younger generation", we need to build the capacity of the young ones to continue collecting more revenue for our development,'' he said.
Darboe said the customs faced many challenges at the borders as most of Africa's borders are porous.
"These areas were touched very well – particularly for countries that border with each other, to help one another in terms of border control and management,'' he said.
Nigeria was re-elected for the position of Vice President while The Gambia retains its position in the Finance-Audit Committee for WCO-WCA.
Darboe revealed that the next international conference meeting of the Director Generals of WCO-WCA, will be hosted by Mali in 2024, while the 2025 conference will also be hosted by Congo.