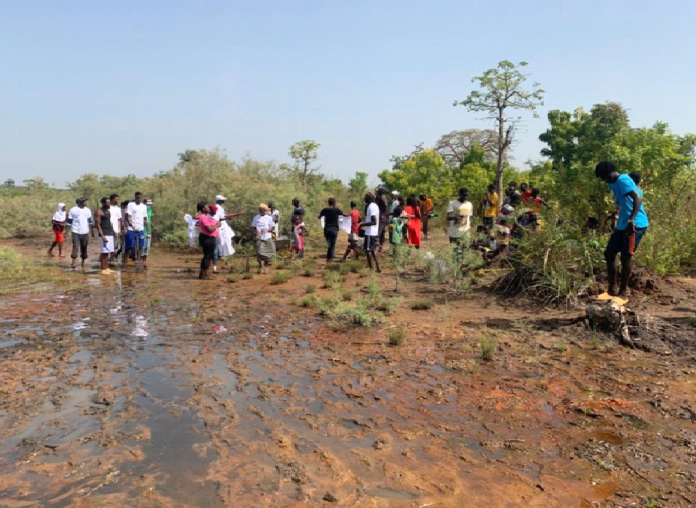 By Ndey Sowe
The West Africa Birds Study Association (WABSA) and Nature Community Development (NCD), in collaboration with Medina Kanuma community, over the weekend embarked on a cleansing exercise to maintain the natural sites polluted by waste within the mangrove ecosystem of the Niumi National Park, around Medina Kanuma wetland area.
According to the Alkalo of Medina Kanuma village, Alhagie Nyang, the exercise is an important event, that will save the fish from pollution within the mangrove ecosystem.
"Fish breed within in mangrove habitats. So it is important to clean the mangrove ecosystem as most of the waste disposal ends up in the wetland area which can cause future health consequences and biodiversity loss particularly the fish stock," Alkalo Nyang explained.
The youth leader of Medina Kanuma village, Jerre Jatta, buttressed the significance of the exercise. Mr Jatta said that the Medina Kanuma community embarked on a monthly village cleansing exercise.
He further explained that his community also gets their daily survival from the river and if polluted can affect the entire community of Medina Kanuma and Lower Niumi District communities in general.
Mr. Fagimba Camara, Head of Research Unit of West African Bird Study Association (WABSA) who coordinated the exercise, outlined that the cleansing exercise was one of the activities carried out by WABSA and NCD two years ago.
Mr Camara disclosed that the mangrove project is jointly implemented by the West African Bird Study Association and Nature Community Development (NCD) both in the Gambia and in Senegal respectively.
Mr Camara describes the exercise as important, because it will give protection to mangrove diversity and fragile ecosystems within one of The Gambia's finest national parks called Niumi National Park located in Lower Niumi District of North Bank Region.
According to him, when mangrove forests were cleared, they released massive amounts of carbon dioxide into the atmosphere thus contributing to climate change.
"Mangroves provide essential habitat for thousands of species. They also stabilise shorelines, prevent erosion and protect the land and the people who live there from waves and storms," said Camara.
However, he appealed to the community of Medina Kanuma and the communities who share Niumi National Park to continue partaking in the cleansing exercises of the area, while reminding them the reason for forming WABSA.