By Lamin Fatty, URR Correspondent                                                
Reliable information received by this medium, report of yet another caste scuffle in Garawol, in the Upper River Region (URR) on Wednesday, November 14th 2018, leaving one Mahamadou Ceesay dead. The report alleged that Mahamadou was stabbed to death by one Billaly Conteh with a knife in the stomach; that the alleged stabber has fled and is nowhere to be seen. 
CAUSES AND CONSEQUENCES OF CONFLICT:
According to reports, the whole problem started at the burial of one Chalaw Dusu Dambele of the 'slave' group. Sources say well before Chalaw Dusu Dambele died, the 'slave' group of Garawol gave stern warnings to villagers not to classify their dead as belonging to the 'slave' group. The sources added that this warning was given after the Chief of the District earlier pronounced in Garawol that, this discrimination of 'slave' and 'freeborn' should be eliminated from the district with immediate effect. The Chief is reported to have declared that whosoever is not comfortable with his decision should vacate his district and move elsewhere, because the discrimination is against the Laws of the country.
The report continued that at the burial of Chalaw Dus Dambele, the caste issue resurfaced through pronouncements made by Bajaidy Magiraga, who presently resides in Serre Kunda but was on a visit to Garawol and witnessed the death and burial of Chalaw by coincidence.
According to the information, Bajaidy had been strongly warned by villagers to desist from classifying them as belonging to this or that group; that when he made the pronouncement, relatives of the departed soul wanted to attack and rebuke him; that matters got worse when the District Chief Batcho Ceesay who was once against this negative caste system, intervened by slapping one family member of the departed soul, and beat him mercilessly.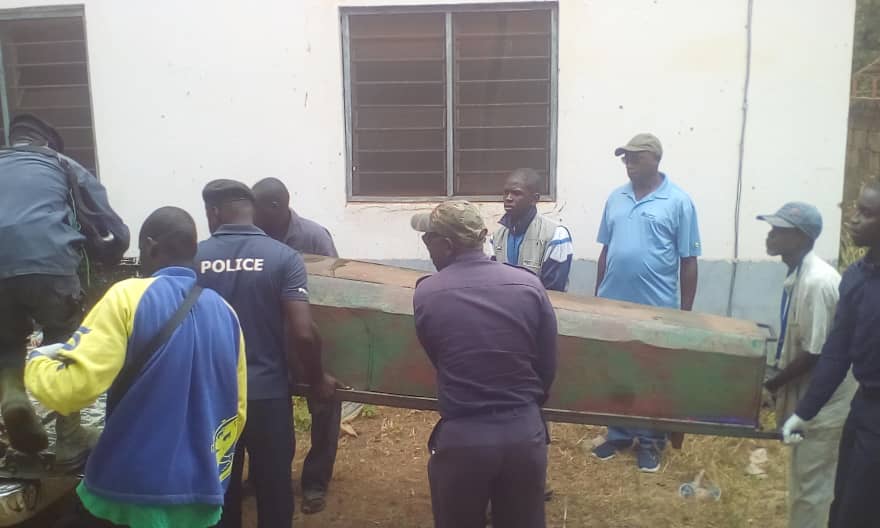 According to the report, later in the evening after the burial, Mahamadou Ceesay and Billaly Dambele came face to face at a shop where Mahamadou went to buy tinned milk. An exchange ensued as Mahamadou stepped in and Billaly stepped out. The two, it is said, had a bitter exchange of words related to the use of the word 'slave', which eventually led to Billaly pulling out a knife and stabbing Mahamadou in the stomach. The cries and wailings of witnesses at the scene then followed and people rushed to see and know what was going. In the midst of the commotion Billaly was nowhere to be seen. The report indicate that Billaly's parents were mobbed but eventually rescued and the father was taken to the Police Station.
When contacted, the Police Commissioner of the Region, Momodou Lamin Sankareh, acknowledged the story and further indicated to this reporter, that the alleged killer is at large. Commissioner Sankareh also confirmed that the father of Billaly Conteh, reported to the Police just for questioning, but was not detained.