Wholesalers, retailers and consumers in the Kanifing Municipality have blamed the Government of the Gambia for lack of control in the exchange rate of foreign currencies in the country saying this has led to the continuous escalation of prices of basic commodities within the country.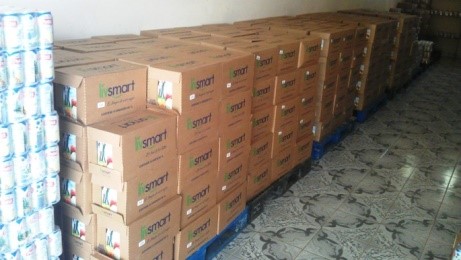 "Whenever you want to change the dalasi to any other foreign currency, you will find out that the exchange rate continues to increase because Government does not have any control on this," some business persons told this reporter who visited some of the stores within the Municipality and Brikama yesterday Wednesday 5th February 2020, to seek the opinions of consumers and business persons on the prices of basic commodities.
A bag of American rice has now increased to D1,200 from D1,150 at the beginning of January. A bag of onions has increased to D650 from D500 at the beginning of January; a twenty-litre container of cooking oil now sells for D1,250 from D1,200; a bag of flour has increased to D1,500; a kilo of beef has also increased to D300 and a bag of sugar to D1,350.
Muhammed Jawara, a wholesaler at the Brikama market said prices of commodities are determined by the cost of importation. "The exchange rate in this country has no control. Every foreign currency exchange bureau in this country has the right to fix its exchange rate," he said. Jawara said the fluctuation and increment on prices of commodities is based on the fluctuation of foreign currency exchange rates.
"Government should fix the exchange rates for all foreign currencies and any individual dealing with such issues should abide by the rules. I blame the Government for not taking a bold step towards this," he said.
Maimuna Kandeh a petty trader at the Bakoteh market said they fix the prices of their commodities based on how they purchase their goods from wholesalers.
"In the market, a cup of rice is sold at different prices. These differences are based on the way we purchase our goods from wholesalers," she said. Maimuna said Government should make sure that the prices of basic commodities are stabilized starting with the exchange rates of foreign currencies.
Alpha Jallow, a carpenter said he gives his wife D300 as fish money every day; that sometimes his wife complains that she uses her own money to supplement and buy some of the items from the market.
"Everyday prices of goods continue to escalate. Government has no means of controlling this. Vendors nowadays levy their goods any how they feel like," she said. He urged Government to take strict measures to regularize the exchange rate on foreign currencies and control the market.