Welcome to another edition of the Arts and Music, the Column that seeks to promote Arts, Music and Culture in the Gambia. In this edition of the Column, we are focusing on the return of Gambian Griots in an article written by Banning Eyre / Hatab Nyang.
When fans of African music turn to the 21-string Mande harp called the Kora, they tend to think of the great Malian players like the ubiquitous Toumani Diabate and his superstar son Sidiki, or Ballake Sissoko who toured the world in a variety of ensembles ranging from jazz and pop, to semi-classical music. Historically, the Kora did not originate from Mali but further West in the Gambia, in a village called Brufut. In fact, it was Gambian players who introduced the instrument to the world particularly in the United States of America.
In 1973, Rounder Records was the first to release Alhaji Bai Konte's Kora Melodies from the Republic of the Gambia in West Africa. This album's mysterious, seductive and impossible to resist. It was Mr. Eyre's introduction to Kora and Mande music and Sean Barlow's as well. So in a real sense, it is tied to the birth of Afro-pop worldwide some 35 years ago.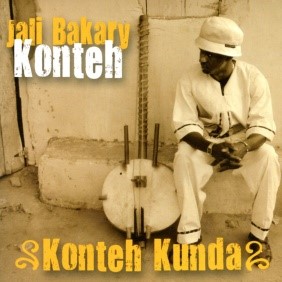 Bai Konte's landmark album was recorded by American Marc Pevar. The remarkable update is that Pevar has remained connected to these revered Gambian griot families through all these years and is now in the process of launching the Great Gambian Griots tour, featuring two exceptional purveyors of the Gambian tradition.
Jali Bakary Konteh is Bai Konte's grandson and Pa Bobo Jobarteh is Malamini Jobarteh's son and a grandson to Keluntang Jobarteh. All three were great kora legendaries. Keluntang Jobarteh is a cousin to Bai Konteh and Pabobo Jobarteh and Jali Bakary Konteh's grandfather respectively. Malamini lost his father and mother at an early age and was raised and adopted by Bai Konteh and his wife Aja Naffie Kuyateh, who happened to have shared the same mother and father with Bintou Kuyateh, Malamini's mother. Bai Konteh's mother Jali Fatima Kuyateh, shared the same mother and father with the mother of the legendary Jali Nyama Suso of Bakau Wasulung Kunda.
Jaliba Kuyateh the famous King of Kora, is a direct uncle to the two Kora maestro's: Tatadinding and Pabobo. Their mother Yangui Kuyateh's grandfather is Jali Kebba Kuyateh and Jaliba Kuyateh's grandfather is Jali Madi Kuyateh, who shared the same mother and father.
Furthermore, the legendary Kora maestro Amadou Bansang Jobarteh, was a cousin to Bai Konteh as their griot family tree gets a bit Byzantine. But suffice it to say that this is a royal family of Mande musicians. The two grandsons' whose fathers Dembo Konte and Malamini Jobarteh respectively, also had distinguished turns on the world stage. Now they are gone and the moment for Pa Bobo and Jali Bakary has arrived.
Back in 1973, Alhaji Bai Konte's appearance on the American folk scene shook it to its core. Artists from Pete Seeger, Taj Mahal, Paul Winter, David Amram and Elizabeth Cotton to Judy Collins and Bernice Regan who sang ''Sweet Honey in the Rock'', got the message immediately. In one interview, Seeger said the following: "When the history of the world's music will be written, we will find out how one continent has affected the culture of another and no credit has been given to them for many years." This is literally true. Among the African nations that contributed to the formation of American folk music, Gambia was absolutely in the mix. Africans who were brought to Louisiana by the French crown during the late 1700s and early 1800s, mostly came from the Senegambia region which includes present-day Gambia.
Presently, it is no surprise that the coronavirus pandemic has put a crimp to the plans for Marc Pevar's Great Gambian Griots tour of the US, but only temporarily. Both Gambian artists are getting set up to stream performances over the internet and venues including the New Orleans Jazz and Heritage Festival, which was going to present the act this year, and remain ready to do so when the time is right. In the meantime, the artists will soon re-issue two of their own recordings in both physical and digital formats. Pa Bobo Jobarteh's 'Kaira Naata' and Jali Bakary Konteh's 'Konteh Kunda', showcases the state of the art of Gambian Kora tradition in the hands of these young masters of the African harp and their music certainly wets one's appetite for live performances whenever this becomes possible.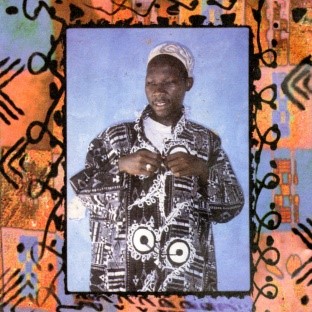 It is difficult to overstate the regal and nearly divine stature of the Konte and Jobarteh families in the echelons of African music. Aside from their late, iconic fathers and grandfathers, they each have siblings, cousins, uncles and so on who contribute to this vital living tradition. Griot families are more like root systems than linear progressions. So the fact that Pa Bobo and Jali Bakary have risen to the top, is testimony to their excellence. Another thing that unites them is their desire to share their tradition including their personal innovations with the larger world, just as their fathers and grandfathers did. Both artists have established tour careers although mostly in West Africa and the U.K. Jali Bakary got his international due in 2016 when he won a national world music competition in the U.K. and was awarded a chance to perform at the BBC's WOMAD introductory stage. Pa Bobo was recognized early on as Malamini's child prodigy. He first performed at the WOMAD festival in the U.K. when he was just 11 years old.
In 1972 Alhaji Bai Konte hosted Marc Pevar and his wife at Konte Kunda in Brikama for one year. At his request, they found a path leading to his first album and first performance tour in the USA in 1973. Because of his great gifts of music and spirituality, Alhaji Bai Konte introduced the Kora to the US and Canadian mass audiences. This according to Marc Pevar in an interview, was what started the international careers of Dembo Konteh and Malamini Jobarteh,. He said he and his wife were highly honored and blessed to be part of this from 1973 through to 1980.
See next Edition of Arts and Music for the continuation of this interesting discovery of our great Gambian griots and their immense contribution to World Music that was never exposed for public consumption.