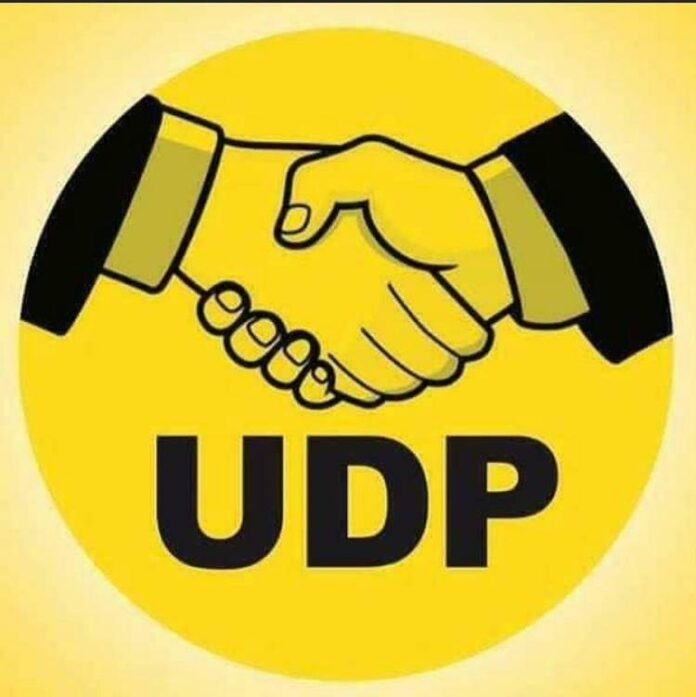 The United Democratic Party (UDP) have issued a press release informing the general public that they have filed for the Supreme Court to review of their own decision.
The Supreme Court, on the 28 December 2021, struck out the election petition brought by UDP against Adama Barrow (President), the Independent Electoral Commission (IEC) and the Attorney General. The apex court ruled that the opposition party did not fulfil a certain requirement of the rules of serving the respondent Adama Barrow with a notice of election petition accompanied with a copy of the election petition and a description of proposed security (Rule 11 of the Election Petition Rules). UDP were asked to pay D100,000 as cost to Adama Barrow.
Displeased with the decision, UDP now wants the highest court in The Gambia to reconsider their own decision. The court was constituted by five judges whereas on review it should be seven judges.
Foroyaa is reliably informed that two of the seven Supreme Court judges have retired in the persons of Justices Gibril Semega Janneh and Raymond C. Sock. This means there are five judges of the Supreme Court. Foroyaa would find out from the Office of the Chief Justice as to whether there is a complete bench to hear the petition.
Below is the full press release from the party:
UDP FILES A MOTION EX-PARTE BEFORE THE SUPREME COURT OF THE GAMBIA SEEKING REVIEW OF ITS RULING OF 28TH DECEMBER 2021
Members and supporters of the UDP and the general public are hereby notified that the United Democratic Party has today (today 10th January 2022) filed a motion to seek leave of the Supreme Court to make an application for review of this Court's Ruling dated the 28th of December, 2021, and for such further or other orders as to this Honourable court may seem just.
The UDP wishes to reassure all Gambians of its commitment to rule of law and to leave no stone unturned in its pursuit for justice. It is in this context that the application was filed.
Thank you.