By Fatoumatta K Jallow 
The 'Lady Councillors' (representatives in the National Women's Council) in the Niani and Sami constituencies respectively, whose election to the Council was said to have been objected to by some women of their constituencies, have been endorsed to remain in their positions until the end of their term. Their representation was endorsed on 26 April 2018 by women representatives from the villages of these two constituencies at Wassu for Niani Constituency and Changai for Sami Constituency.
According to Kumba Camara the 'Lady Councillor' of Sami constituency, she was informed by the Chief that the people of Sami do not want her to represent them at the National Women's Council; that the Women's Bureau has thus called for a meeting of women of the constituency on the 26th of April 2018 in Changai village to find out why. She said that at the meeting, she was endorsed by the women, because they believe in her capabilities and ability to handle the position.
According to eye witnesses, the meeting was held at the Wassu Community Centre where two representatives from the Women's Bureau were present; that women from Niani were also present at the meeting, when the representatives from the Women's Bureau explained to them, that a petition was filed to the Bureau that the two elected women were not needed to serve in their elected positions as Councillors; that they were sent to create dialogue and find common ground among them.
Witnesses indicated that during the meeting, Maimuna Barry was the only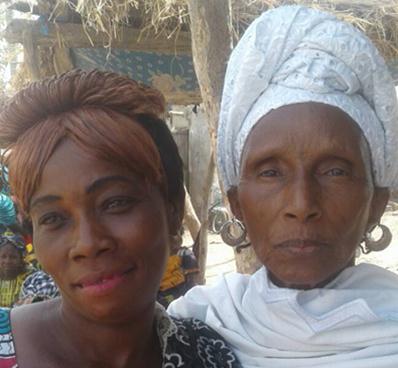 contestant present for Naini Constituency. The representatives from the women's Bureau asked the gathering whether they still wanted the elected Lady Councillor, and they answered positively in unison that, they want the elected Maimuna Barry and nobody else. Witnesses say that the people who filed the petition, were nowhere to be seen.
Attempts to get comments from the Women's Bureau on the issue were unsuccessful.
Maimuna Barry (left)