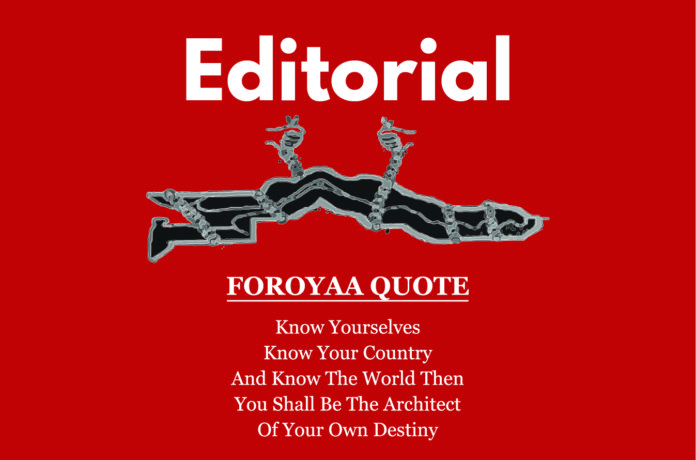 Some indigenes of Kerr Mot Ali who belong to a sect called Ndigal have been going through trying times these years. They have been pushed out of their village into exile and have encountered a series of barriers in practIsing their religion.
In October 2017 the high court entered judgment in their favour ordering that they should be allowed to return to their village of origin, Kerr Moti, but this order is yet to be enforced due to the intervention of the Office of the Attorney General.
Members of the Ndigal sect had planned to perform a religious programme in Farafenni today but the permit issued by the police has been withdrawn and they have failed to issue a new one as promised. Foroyaa will find out from the police the reason for withholding the permit to facilitate the holding of a religious gathering.
Needless to say, readers should take note that according to section 25 of the Constitution,
"every person shall have the right to … (c) freedom to practise any religion and to manifest such practice."
Apart from these troubles, members of this sect from Kerr Mot Ali do not have access to the current Alkali to sign attestations because they are not allowed to enter the village they hail from. They wrote to the Inspector General of Police to order police guards to allow them access to the village to get attestations but they have not been responded to. They wanted the attestations for birth registration. However members of this sect complain that when those who have documents appeared before the registration team, the team did not consider their claims and sent them away.
They lodged a complaint to the National Human Rights Commission nearly two weeks ago but they are yet to see any result and their fear is that if timely action is not taken the registration team would leave the area before they get registered.
The Barrow administration should demonstrate its commitment to freedom of religion by solving the problem of these indigenes and put this lingering problem behind its back.