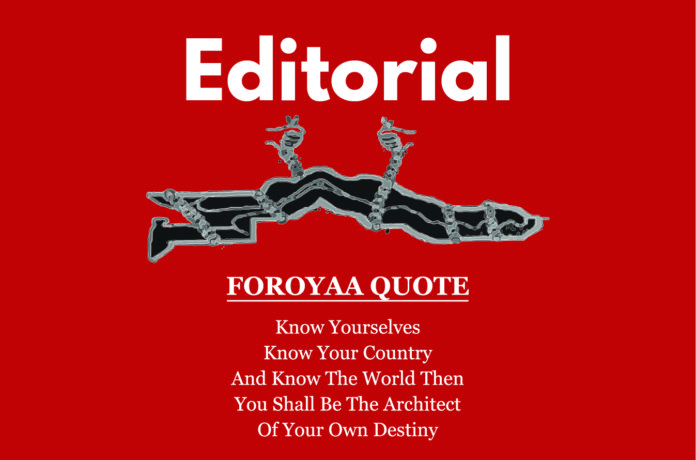 Section 121 of the Constitution states:
"The Chief Justice shall be the head of the Judiciary and, subject to the provisions of this Constitution, shall be responsible for the administration and supervision of the courts."
Hence according to section 121 of Constitution the Chief Justice should receive complaints against the criminal justice system and provide appropriate remedy. Foroyaa has been receiving complaints from the rural areas on the failure to follow due process of law in presiding over criminal cases by tribunals.
But the Constitution is clear. It states under section 24 that if any person is charged with a criminal offence, then, unless the charge is withdrawn the case shall be afforded a fair hearing.
Hence all those who appear before a court or tribunal should be afforded a fair hearing.
It is important that the Constitution is seen as the supreme law of the land. In that regard all activities in the courts should be in line with the fundamental provisions of the Constitution.
Foroyaa will do a special study on rural justice.