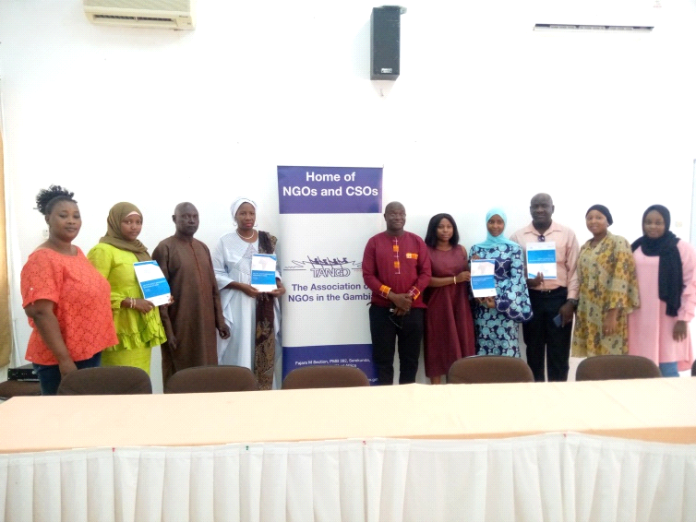 By Makutu Manneh
The Association of Non-Governmental Organization (TANGO) has launched a civil society organization sustainability development index that will look at the health and strength of civil society organizations.
The report looked at the legal environment, organizational capacity, financial viability, advocacy, service provision, sectorial infrastructure and public image of Civil Society organisations in The Gambia.
John Charles Njie, the Chairperson of TANGO, said the CSO sustainability development index is important as it gives them a picture of where they are and whether or not they will survive in the coming days, months or years. He added that it also gives them a global perspective of their strengths and weaknesses.
Mr Njie said the indicators can be used to check how sustainable they are as individual TANGO members and build on the areas they are lacking behind in order to become better. He further went on to add that the document is something they can share with their partners and the government.
Madi Jobarteh, speaking at the launching, said it is based on seven dimensions with each having a number of indicators. He said the assessment was done through a process where a team of experts were constituted in their individual capacities but that it was also diverse as it involved women, youth, rural, urban and CSOs.
Mr. Jobarteh went on to add that the experts are brought to look at each dimension and indicators based on what they know and what exists from open sources.
"The civil society sustainability index is to look at the health and strength of civil societies," he said.