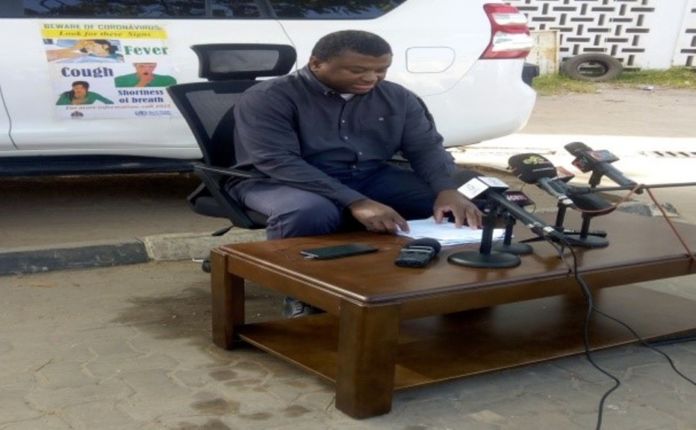 By Ndey Sowe
The Minster of Health Dr. Ahmad Lamin Samateh, said on Tuesday individuals and groups including even some health workers, who are being stigmatized and discriminated against having contact with positive Coronavirus patients must stop.
According to Dr. Samateh, his Ministry is getting reports that various individuals and groups including the "Markaz" and people of Numuyel village in the Upper River Region (URR), and even some of ''our'' health workers, are being stigmatized and discriminated against for the mere fact that they either have a positive case from amongst them or are providers of services to positive patients, in the case of Health workers.
Dr. Samateh said this should stop and people should be encouraged to come out and be tested and quarantined for the protection of all and they deserve everyone's support and not discrimination. He explained that the media briefing by his Ministry is done on a daily basis to keep the public abreast of recent COVID-19 related developments in the country. He urges the public to play their part by reporting any suspected cases through the toll-free line on 1025, following the preventive measures and complying with the executive. He applauded all media platforms for being actively engaged in the dissemination of sensitization materials and credible information for which the Ministry also appeals to the general public to follow.
"We thank our security forces for being vigilant and alert and we are happy that they continue to intercept many people who enter the country and attempt to evade quarantine," Dr. Samateh said; that every Gambian and resident has a role to play in this in order to combat and successfully contain the outbreak.
Dr. Samateh said globally, the disease has now been confirmed in 200 counties and territories; that so far, there have been 801,061 confirmed cases and 38, 749 deaths and 172,319 recoveries. He said Senegal our nearest neighbor, reported 175 cases and 40 recoveries.