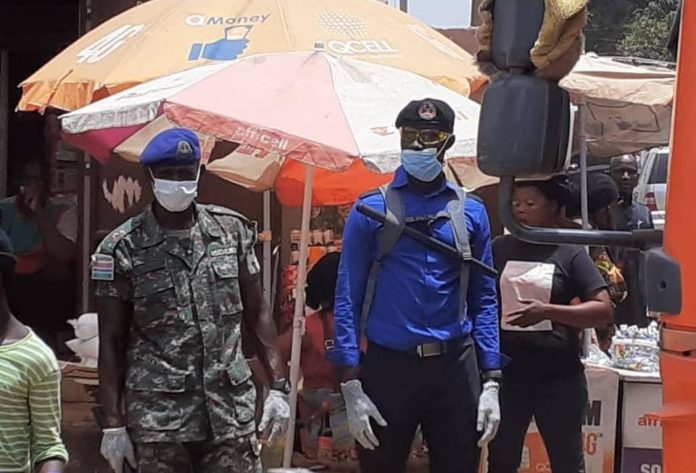 By Mustapha Jallow
As Gambia continued to register new cases of coronavirus, personnel of The Gambia Police Force and other sister services have been tasked to enforce the regulation on social-distancing.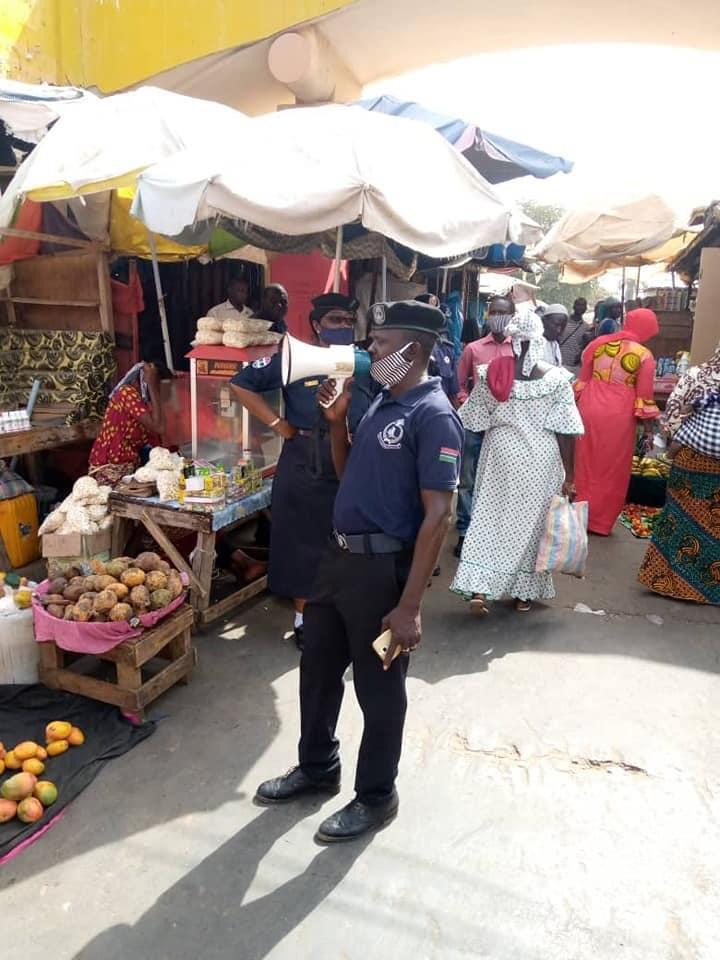 In a telephone interview with the Police spokesman over this development, ASP Lamin Njie said the police are leading this operation. He added the other security agencies taking part in this exercise are; personnel of The Gambia Armed Forces, Gambia Immigration Department, Gambia Fire and Rescue Services, Prison Services, Drug Law Enforcement Agency and National Intelligence Agency.
He added that the operation is being implemented in all regions across the country, such as Banjul, Kanifing Municipality, West Coast Region, Lower River Region, Upper River Region and North Bank Region.
Njie said the operations approach includes sensitization, dispersing individuals, advice on social distancing guidelines as well as arrest and prosecution of individuals failing to comply with the security.
He said: "Locations include all hotspots for public gatherings, markets, garrages, junctions, Attaya vous among others."
Njie added that the deployment of these security personnel would be done by their regional commands.
He continued to say that officers deployed to carry out this operation have been equipped with protective gears such as face masks, hand gloves, sanitizers and were well briefed on the MOH and WHO preventive guidelines.
"The public is urged to participate and support law enforcement officers, cooperate and comply with the security during enforcement to avoid clashes. Together, we can protect and prevent the spread of Covid-19," the Police spokesman advised.
A media release from the Police reads: "The Gambia Police Force and security agencies have launched operations to enforce social distancing and prevent smuggling of essential commodities as well as arrest people illegally entering the country."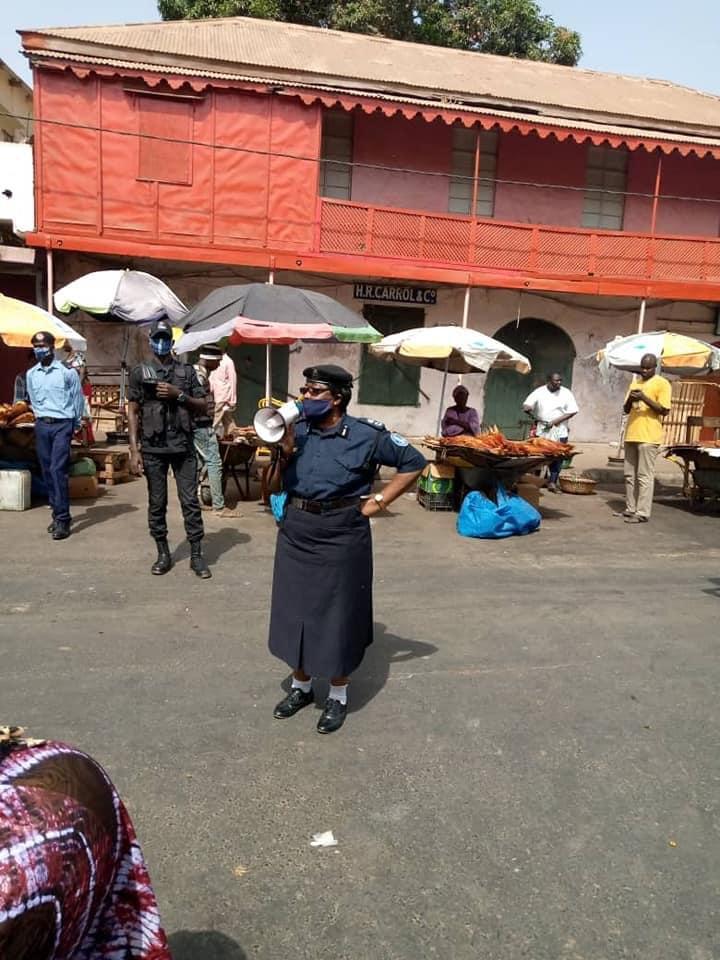 To avoid clashes with the security, the Police said: "Individuals should avoid crowding at markets, car parks, Attaya vous, Junctions, football fields, beaches and all non-essential public places."
It stated: "Observe physical distancing and follow professional health guidelines for personal hygiene."
"Call 1025 to report individuals who illegally entered into the country," the release added.
The Regulations provide that a person, who breaches a provision of the regulations on closures and restrictions of non-essential public places, commits an offence and is liable on conviction to a fine of ten thousand dalasis.