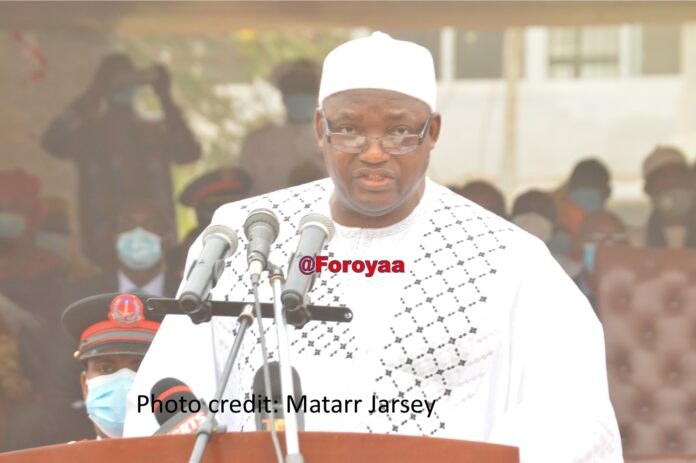 By Makutu Manneh
As President Barrow commenced his political campaign on November 9, he told residents of Upper Niumi, Lower Niumi and Jokadou that as of 1st January 2022 Alkalos will start to receive D3000 as Salary.
President Barrow made this remark at the above mentioned constituencies at Fass Omar Saho, Ndungu Charreh and Kuntair.
He said since Gambia gained herself there has been no payment for the Alikalo in the country and that these people are an important pillar in the country.
Another plan President Barrow said he has in place is to introduce health insurance in the country.
"When people are sick getting medication is a problem, medication is expensive which is why we came up with an idea of introducing health insurance in the country," President Barrow said.
He said the bill of Health insurance has been taken to the National Assembly and it is been passed.
Political Campaign started in the Gambia on Tuesday 9th November 2021 and is to end on 2nd December since Gambians will be marching to the polling stations on December 4th to cast their votes for any of the six candidates in the country.
Five political parties and one independent candidate are contesting the 2021 presidential election in the Gambia.
A political campaign is an effort politicians make in seeking to influence the electorate in making decision.