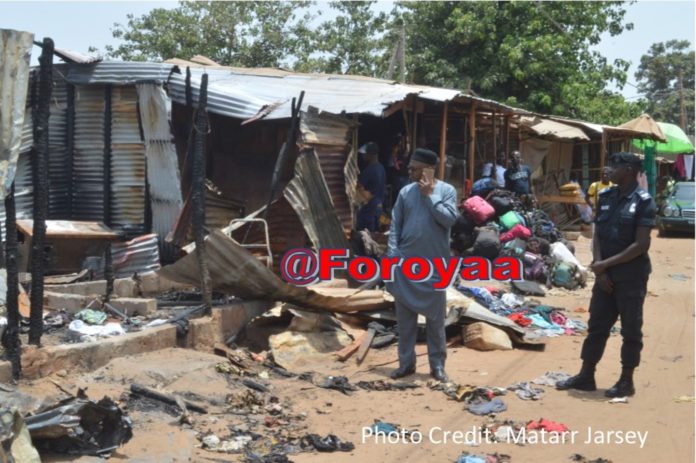 By Mustapha Jallow
Two persons who were arrested for their alleged involvement in the Brikama fire incident have been granted bail, Police spokesperson said.
He added: "Their arrest is in connection to the start of the fire and failure to control it."
When asked whether the two are nurses of Brikama health centre, he responded: "I'm just not sure if they are really. They are residents of the hospital quarters but I can't tell their designation within the health department."
According to the Police spokesman, preliminary investigations have revealed that a pile of rubbish was being burnt from the quarters of the hospital around the canteens, which fire spread to cause the disaster at the market.
"The two individuals have been arrested and currently helping the police in their investigations," he said.