By Nelson Manneh 
The three aspiring candidates for Pirang Ward in Kombo East District of the West Coast Region spoke of their plans when elected, as they continue canvassing for votes from the electorate of the Ward. The candidates spoke on their manifestos and what they intend to contribute to their Ward if elected Councilor for Pirang Ward.
Lamin Sanyang of APRC said he is the incumbent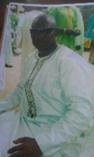 candidate of the Ward and has some ongoing projects that he wants to complete, if elected again; that one of this is the road project that connects Pirang and Farada.
"I will not say much because the people of my Ward know the development that I have brought to them. I will make sure that the tax payers benefit from the money they pay to the Local Government," he said. Sanyang encouraged all the voters in his Ward to come out in their numbers to cast their votes for the candidate of their choice.
Lamin  Dibba, the UDP Candidate said Pirang Ward needs more development than what obtains now; that the ward has its own resources and the people of the Ward needs to benefit from the resources. "We are tax payers and every individual should benefit from the tax revenue," he said.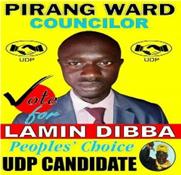 The UDP candidate added that he will make sure development is brought to the door step of the people of Pirang Ward.
Borry Njie, the Independent candidate said his first agenda if elected Councilor, is to reconcile the people of Pirang Ward; that the people are one and politics should not divide them.
"I have no problem with anybody in pirang and all these other candidates contesting for this seat are natives of the village. I see no reason why we should dislike each other," he said.
He added that at the end of the elections, the people of Pirang ward should rally behind the elected person to help the individual develop the ward.
Facebook Notice for EU! You need to login to view and post FB Comments!