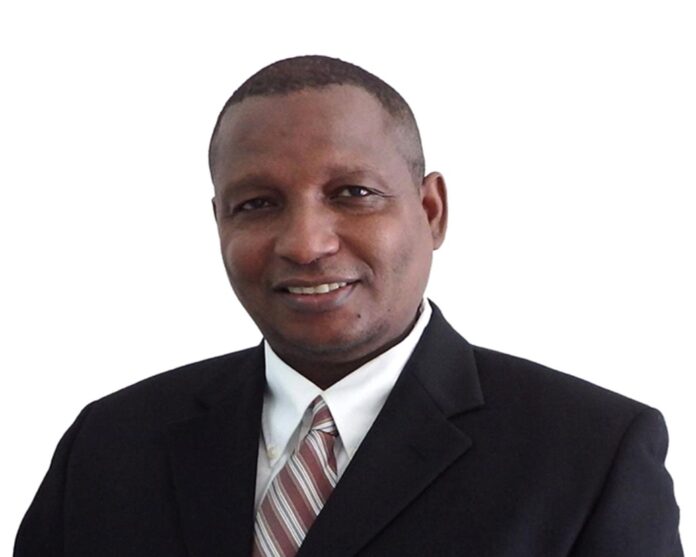 By Kebba Mamburay
Dr. Papa Faal, one of Gambia's presidential aspirants, has granted an interview to this reporter and discussed his bid for the forthcoming presidential elections and plans to develop the country if elected.
The presidential hopeful said his concern for The Gambia motivated him to vie for the presidency.
"Gambia has always been in our hearts. In 2014, when we saw that there's no way we can be able to change the country through democratic means, a few of us put together our skills to try to change the Government. Not to take it but to transform it into a democracy. Obviously, we lost some of our people during the process. When I came back, honestly I did not want to get involved in politics because I came with my whole family. But I have been getting this PPP issue since I was in the diaspora, and people sought my contribution to get PPP back together," he said.
Papa said he worked diligently on that, but it failed due to what happened at the last PPP congress which saw Papa Njie declared as the winner and the eventual lawsuit that followed. All these, according to Papa, are sources of motivation for him.
He said Gambians deserve better and that strengthened him upon his return when he saw the difficulties Gambians are going through; thus making him roll his sleeves and get involved.
He said his grandfather Sir Dawda Kairaba Jawara also instilled inspiration in him.
"I do not know whether it is inheritance or ideology but the passion to see Gambians live a better life is what inspires me," he stated.
On Alliance:
According to Papa, 18 registered political parties whose agendas are very much close to one another, are too much for this small country.
"When we published our intention of vying for the presidency, we declared our manifesto and since then, we have not changed anything. We gave it out for public scrutiny and so far, we have not seen anyone who says that your manifesto does not align with what our intentions. When I look at other political parties, I do not see any manifesto. I see a template of manifestos because manifestos are supposed to give people confidence and a desire to know what someone has for you and your country," the presidential hopeful said; and that based on this, he decided to stand alone as an independent candidate rather than form an alliance with other political parties just for the sake of it.
Nonetheless, Faal said if there is any possibility of him forming an alliance with any political party, he will consider PDOIS. In respect to this, he said PDOIS is the only party that had been consistent for the past decade; and that they have been truthful with matters concerning the country and had been thriving to salvage the country from all sorts of political mess since inception.
Papa said he once served as Secretary General of the PPP's diaspora branch in the USA and that this contributed in building him up for this task. He said he was one of the founders of DUGA (Democratic Union for Gambian Activists) which serves as the sole contributor in seeing the plight of Gambians as their concern.
On Gambia's Debt Burden:
Papa said things started to fall in the country after the unfortunate coup of 1994. He said the country's debts were mounting, but now, it has sky-rocketed. He said even donations and grants are now part of our national budget which should not have been. Faal said the IMF reported that The Gambia is very close to default (to be in a debt crisis), but said his Government will re-negotiate the country's debt repayment when they are elected in office.
"Maybe to freeze it; to freeze all loans and see whether we can be able to get ten years of interest free loans from our debtors. We will be able to repay our debts gradually with six billion dalasi we use every year. This also means that job opportunities will be created for the citizenry," he said.
Faal said NAWEC should be privatized for them to be given energy for onward supply to Gambians whilst water supply should be given to a ministry. He said the country will be able to generate more income and pay the country's debt burden.
"It is obvious that every political party has been talking about youth unemployment, and most of them will be saying: "we will provide jobs for the youth". But how do you provide them jobs when there is no money? The Government does not have any money, and cannot be a create jobs. You create conditions for jobs. So, if any political party says that they are going to create jobs, know that it is not going to happen," he explained.
Faal said The Gambia should find ways of engaging her youth. He cited an example of road construction where he said experts are from foreign countries and only the labourers are Gambians.
"Why is it not possible for us to train our youth to become experts and employ them as contractors for our road constructions?" Faal asked. He said his party has what is called a "National Service Plan"; and that this is a long-term plan whereby once someone finishes school, he/she will either serve in the military or go through intensive skills training before serving in the public institutions.
Biography:
Papa Faal was born in Brikama and later left for the United States of America upon completing his high School from Muslim High School in Banjul, in 1988.
In 1991, Papa said he enrolled in Washington DC University and two years later, he moved to Streya University where he studied computer science and graduated in 1999 with a bachelor of science degree in computer information systems.
In 1994, he said it was shocking for him to see the work done by the first Gambian President, shattered due to the confiscation of democracy by a coup. Papa said he got his master's degree in Technology Management in 2008 and is certificated in Microsoft, Novel and Cisco systems respectively.
On Women:
Faal said women need to be trained and be provided with the necessary skills and knowledge; and that his manifesto has what is called "Land Re-use". He said this is an initiative that will provide women with unused land for agriculture production which will greatly contribute to the Gambia's economic sustainability.