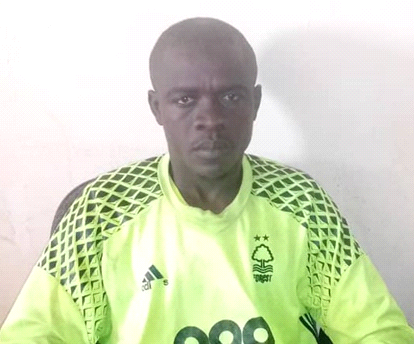 By: Aja Musu Bah
40-year-old Myelopathy patient, Sheikh Tijan Njie, solicits immediate assistance for overseas treatment and to ameliorate the poor condition of his compound in Bundung which he said he floods during the rainy season, making him face serious challenges walking through it.
Myelopathy is an injury of the spinal cord due to severe compression that may result from trauma, congenital stenosis, degenerative disease or disc herniation. His Medical Report from Edward Francis Small Teaching Hospital (EFSTH), indicates that the patient must travel overseas to do an MRI of the entire spine adding that he is experiencing difficulty in walking with pain in both the upper limbs. The father of one girl and three boys explained that he was attacked with the aforementioned disease in 2013 and since then, his life took a negative turn and his mode of walking has completely changed and he is now physically challenged.
"Due to my poor condition, it has restricted me from doing anything that involves human power. Due to that, my children are facing the consequence as I cannot afford their daily needs and their school fees become a burden." The myelopathy patient decried. He revealed that he developed this disease due to the trouble and stress he went through while growing and caused both of his legs to be deformed. Sheikh Tijan affirmed that he has been to several hospitals and herbalists for treatment to no avail.
"My sickness coupled with the flooding of my compound every rainy season makes my life a living hell," he stated; that when his compound floods, both him and his sick mother together with his children, struggle to drain out the stagnant water from his home.
"I have been to many companies, to many individuals and even knocked on the doors of ministerial offices but nothing came out of my daily struggle to get help," he revealed.
Therefore, Mr Sheikh Tijan Njie appeals to the government, philanthropists, Samaritans and NGOs to help bill his overseas treatment and refurbish his compound for easy access during the rainy season.
Sheikh Tijan Njie can be contacted on 7354721 or his sister Ndey Kura Njie on 3020314.