By Nelson Manneh
The Ministry of Health (MoH) has commenced the random testing of COVID-19 in Bakau, after confirming a local transfer of the Coronavirus within that community.
Bakau Cape Point registered the first local transfer of a COVID-19 case prompting the Ministry of Health to conduct random voluntarily testing in the community, to see whether there are other cases. Hundreds of people turned out to be tested by health workers who were deployed to collect their samples.
Mariama Fofana a native of Bakau New Town said she first met some youth who went to sensitize them about the voluntary testing that the Ministry of Health planned to carry out in their community.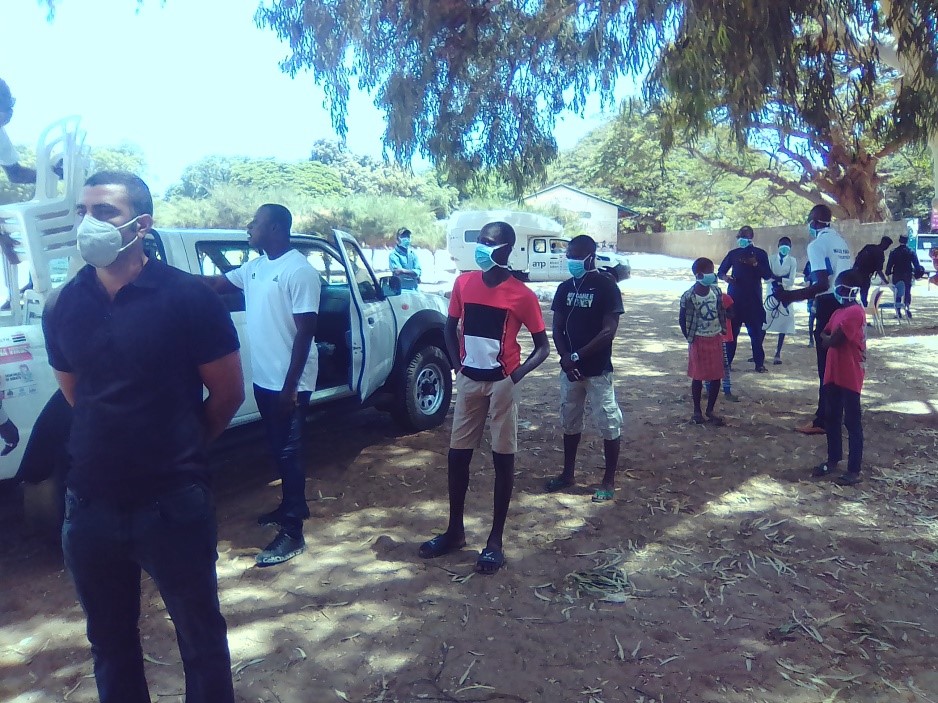 "After my encounter with them, I decided to go to the youth's centre where I was tested," she said.
Madam Fofana said COVID-19 is real and the random testing that the Ministry of Health embarked upon would assist their community and the whole country at large; that confirming the virus will limit its spread.
"If you are tested and the results are positive, this will limit the transmission of the disease because you will be taken into isolation where you will be treated," she said.
Muhammed Darboe a native of Bakau Cape Point said many people decided to stay at home in order not to be tested because they do not believe in the existence of the case.
A Public Health Officer who was deployed to collect samples said they first collected the details and addresses of any person they were collecting samples from, to facilitate in the tracing of the individual if the need arises.
"We collected samples from the mouth and nose. After collecting them, we sent them to the lab where they were tested and anyone confirmed positive, would be called and retested before he or she would be taken to the isolation centre or a treatment facility," he said; that the best thing the Ministry could do was to conduct random testing within the area where there might be lots of people with the virus and they may not manifest the symptoms.