By Sulayman Bah
In-demand Gambian striker Lamin Jallow is scheduled to return to Italy this Friday as he edges closer to sorting out his passport issue.
The red-hot goal-getter is being currently delayed a bit by issues regarding his passport which could be settled before end of this week to enable travel down to Salernitana in the Italian second tier who are said to have brokered an agreement to secure his services on loan.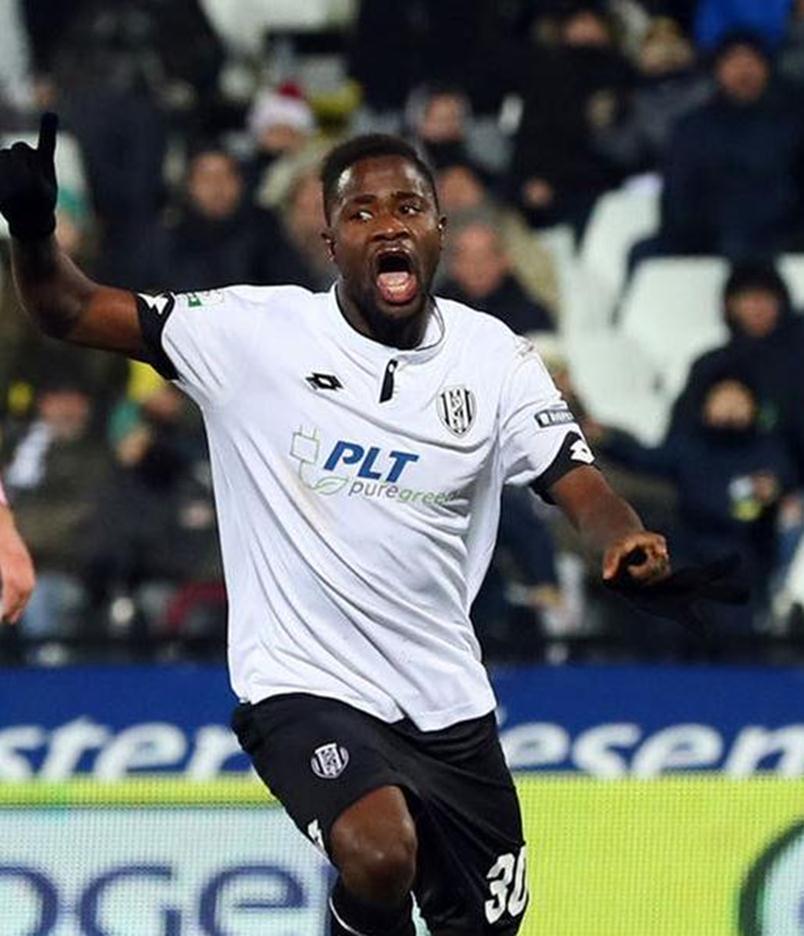 The development reels in much as a surprise with the wing-man initially thought to be mulling to finally stay with Chievo Verona to fight for his place in the Serie A club's line up.
The Gambia international spent last season at Cesena from parent club Chievo in a bid to get more playing time – a thing he managed to do, scoring eleven goals in the process and helping Cesena avoid relegation in the Italian second tier.
The 23-year-old has a number of admirers trailing his path with Juventus all linked with signing him.
One-time European football juggernauts, Lazio will require to buy the striker out of his current contract with Chievo which ends June 2020.