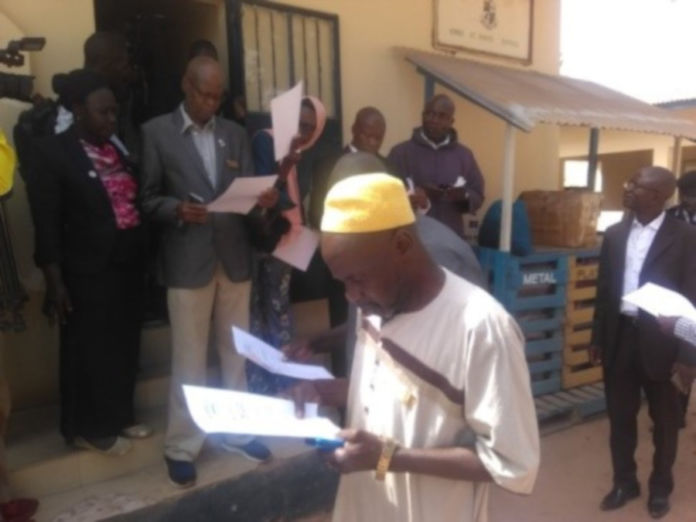 By Nelson Manneh
The Kanifing Municipal Council (KMC) on Wednesday March 18th 2020, awarded Bajam Enterprise Limited the contract to fence Bakoteh Dumpsite at a revised bid of 8.5 million dalasi.
This came in the wake of the recent fire incident at the dumpsite which prompted Council to schedule an emergency general meeting. The Clerk of the Municipal Council Ousman Gaye, informed Councilors that the Contract Committee evaluated the bids submitted by various Companies.
"The emergency meeting was scheduled for members to look at the bidding process but the President made a statement to suspend all public gatherings and this meeting is another public gathering. We gave each member the document which contains all the information for discussion. After reading it, each Council Member was given the opportunity to vote and chose a Contractor," he said; that this was how the Contract Committee met and agreed to give the contract to Bajam Enterprise and members are to vote to agree on this or otherwise.
Mayor Talib Ahmed Bensouda said members of the Contract Committee scrutinized the bids and voted for the right Company with the right financial and technical qualifications, the bid price and security and Company's personnel, equipment and work experience.
"As a Council, we want to serve as an example. This is what led to the voting process," he said.
Mayor Bensouda said the Committee went through all the tenders and took into consideration the criteria recommended by Bajam Enterprise for the award of the contract.