By Fatoumatta K Jallow / Kebba Secka
The Returning Officer for the Independent Electoral Commission Office in the Kanifing Municipality, Mr. Lamin Cham, yesterday accepted the nomination papers of four Mayoral aspirants for the forthcoming Mayoral Elections slated for May 12th 2018. This took place on Monday 23rd April 2018,
The nominated candidates were Modou Jenkings who is contesting as an Independent candidate, Muhamadou Njie (Papa) another Independent candidate, Ousman Rambo Jatta for the APRC and Dawda Njie alias Papa Njie 'Giri Gara', for the GDC.
Cham told the aspiring candidates that their documents were accepted but will be subjected to public scrutiny on Wednesday, 25th April 2018.
Modou Jenking, the aspiring Independent Mayoral Candidate, said institutions in the Gambia are affected by corruption and that the way things are going, requires urgent attention.
Papa Njie another Independent Mayoral aspirant said some of the problems faced by the KMC are road network, education as well as inadequate jobs for young people. He said the first thing he will prioritize is effective and efficient operation of the KMC. He pointed fingers to other politicians who he referred to as good in preparing manifestos but to implement the idea becomes the problem.
Ousman Rambo Jatta said he is confident that he is going to emerge victorious because he has seen their loopholes (weaknesses) in the just ended elections for Councilors and they are working tirelessly to address them.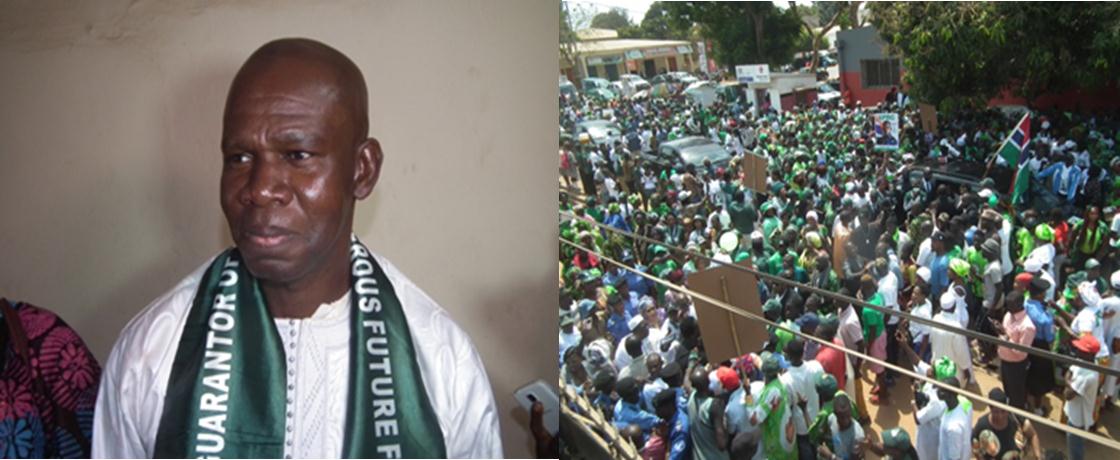 "Addressing the issues of waste management in KMC is among my top priorities to meet the expectation of the people," Mr Jatta asserted.
Dawda Njie alias Pa Njie 'Giri Gara' said if elected, he will close the dump site in Bakoteh, clean the streets, repair the feeder roads, increase market space and reduce taxes.
'Giri Gara' Njie emphasised that KMC cannot depend on taxes. He said the two years of tax collection under his leadership, will be used to pay debts.

He appealed to voters to vote for him so that he can get sustainable revenue other than their tax revenue. He said that could be possible by partnering with investors to build infrastructure and that through his influence in the outside world, he will bring resources to Council.