By Yankuba Jallow
The Gambia Press Union has issued a press release condemning police attack on a journalist who was on coverage at the Teachers for Change (TFC) meeting.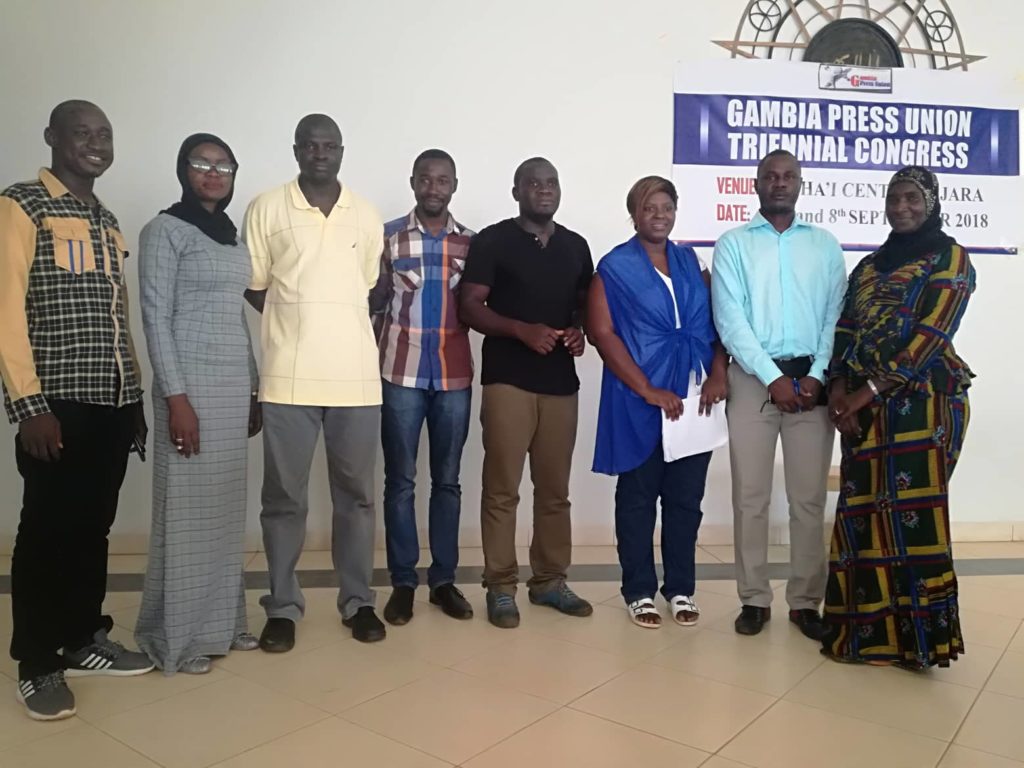 In the release, the Press Union stated: The Gambia Press Union has just been informed that a journalist who serves as cameraman for Eye Africa online TV was earlier this (Sunday) afternoon assaulted by a member of the Police Intervention Unit while he was filming a meeting organized by a group of disgruntled teachers in Abuko. We want to assure our colleagues that the GPU is following this case and will communicate its reaction/intervention as soon as we speak to the concerned journalist and his employer who witnessed the incident. The safety of every Gambian journalist is our most important priority and we will always strive as a union to safeguard that."
The proprietor of Eye Africa online TV Mr. Lamin Kanteh, has told Foroyaa that he is collaborating with the GPU in pursuing the matter.