By Yankuba Jallow
The Government of The Gambia has promised to regulate the real estate sector as buyers continue to accuse dealers of swindling them out of their deposits.
The sector remains unregulated as the country's legislations do not cover their operations. Musa Badjie, a deputy permanent secretary at the Ministry of Local Government and Lands said the Government is working on a Bill geared towards regulating the real estate sector. Badjie is hopeful before end April 2021 the Bill would be ready to be presented at the National Assembly for consideration.
Real estate companies are registered the same way shopkeepers or stall owners register their businesses and let to operate without any regulations.
Registrar of Companies at the Ministry of Justice, Alieu Jallow said there is no special requirement for the registration of real estate companies, adding they are registered as normal businesses.
Real estate dealers do not refund money to buyers or give them land free from dispute. There are many Gambians both home and abroad who are victims of what they refer to as 'scamming by dubious real estate dealers'. Real estate actors usually relocate their buyers to other places with the promise that those lands are free from dispute, but when they start developing structures on the land, people would ask them to stop work because the place belongs to them and not the said estate company.
Musa Badjie, a deputy permanent secretary at the Ministry of Local Government and Lands said the real estate sector is basically a new phenomenon in this country and this is why there are no specific legislations on them. DPS Badjie said most of the land laws in The Gambia were enacted in 1991, adding two other pieces of regulations were passed in 1994/95.
"As a result, because of the fact that real estate is a new phenomenon in the country, there was no piece of legislation at the time to address or look at the real estate business. Initially, there was nothing like real estate company in the Gambia," DPS Badjie said.
Badjie said the Ministry acknowledges the need for a regulation of the real estate sector. He explained that the process of regulating the sector started in 2012/13 and this was when they realised that they (real estate companies) were becoming part of the problem in land transaction business.
"Our objective is to put a piece of legislation that regulates the real estate companies, benefit people who are buying land and at the same time protect them (the estate dealers) from abusing the system," Badjie said
The change of regime in 2016 gave birth to the emergence of many real estate companies as they continue to increase speedily. Buyers alleged that the majority of dealers are dubious as they continue to marry success by way of swindling buyers.
Some of the companies would change name and office after swindling many victims. Dozens of buyers are left in limbo because the real estate agency that sold land to them has changed its name with new office space and new CEO.
The only real resort for victims of real estate companies is the courts. Most of the victims are with the view that the courts are not effective in dealing with land cases since the proceedings last for years and where judgments are passed, executions become a nightmare.
Badjie said the Government has asked the real estate companies to form an association which would be dealing with them (Government) directly adding the Government cannot be dealing with individual companies.
Badjie said the Ministry has been engaging the association on how to develop this legislation seeking to regulate them. He added that the law is going to affect them and this is why it is important to engage them.
Badjie said the Land Ministry has written to the Ministry of Justice to provide them a draft bill regulating the real estate sector. He confirmed that they have received the Bill.
He said the Bill will be subjected to internal review where all Government stakeholders would be engaged. He said the second step will be a national stakeholder conference where all stakeholders who have vested interest in the sector would be engaged and finally, the Bill will be tabled before the National Assembly.
Badjie promised that the Ministry will ensure that the concerns of all stakeholders including the customers and the real estate owners are taken into consideration.
On why the Bill is still not presented before the National Assembly, Badjie said during their technical committee review, they realised that the draft Bill has so many 'gaps' and this was when they constituted a drafting committee to 'look at what is provided for in the Bill and what works and what does not work."
He explained that at the moment, the drafting committee is required to adjust the Bill before they subject it to a national validation.
He said the Bill will be reviewed by the Technical Committee whenever the drafting committee is done with their work before subjecting it for validation.
Badjie said their anticipation is that before the end of the first quarter of 2021, the Bill will be ready to be taken to the National Assembly.
He said his Ministry desires to include in the Bill a clause requiring all real estate companies to deposit certain amount of money to be kept at the Central Bank in case of liquidation.
Badjie said his Ministry felt that the real estate actors are collecting money from their customers – usually in a mortgage form. He added that some of them are paying monies to them [real estate companies] for ten years before they complete.
"How do we make sure those investments are protected. When you want to register a real estate company, you need to have financial security that will be locked somewhere – maybe we prefer the Central Bank. You cannot access those funds and those funds would be used in the event of default, the State can fall back onto those funds and pay back the people," Badjie said.
Badjie said the Bill may provide for a board to be constituted by government responsible for receiving complaints from clients and deal with it. He added that the board may not necessarily have to be under the Ministry because they are overburden with a lot of responsibilities.
On what recourse mechanism would be available for the victims of real estate companies, Badjie said his Ministry in January 2020 contacted the Ministry of Justice to scrap the registration of all existing real estate agencies/companies and come up with a fresh registration regime where new criteria for registration of real estate companies would be put in place.
"That was going to be an ad hoc provision to allow sanity in the sector before the law comes in but unfortunately, we were advised that it is going to have a lot of legal implication; because they are legally registered to operate their businesses," Badjie said.
Badjie said there is no piece of legislation that mandates the Ministry to go after the real estate companies to refund their customers.
"People can still go to court and sue any real estate company that is defrauding them. Nobody is stopping them," Badjie said.
He added: "As a Ministry, we cannot go into that and whatever we do has to be bound by law."
These developments came in the wake of complaints by people that they have been swindled by Real Estate Companies. A group of people calling themselves Victims of Gam Housing Real Estate Company alleged the aforesaid company has collected over nine million dalasi from them, but is yet to provide plots of land to them in accordance with their agreement or refund them their money.
In a related development, one Serah Mundow Sowe said she paid D450,000 to Galaxy Properties for two plots of land at Tujereng, but she is yet to be allocated a plot of land, or refunded her money. One Amadou M.A ceesay said he paid D50,000 to Sunu Gam Real Estate Company for a plot of land in Toubakouta, but he is yet to be allocated a plot of land or refunded his money. Ceesay said he was confronted by someone who told him that the said land in Toubakouta does not belong to Sunu Gam Real Estate Company, adding he went to the office of the aforesaid Company severally but could not meet the owners there. He said he tried calling them on phone, but their cell phones were always off.
Gam Housing CEO Lamin Mboge pointed out that some landowners collect money from them (estate dealers) and provide transfers for the land. Mboge said he invested millions to purchase lands, but in some instances third parties claimed title over those lands.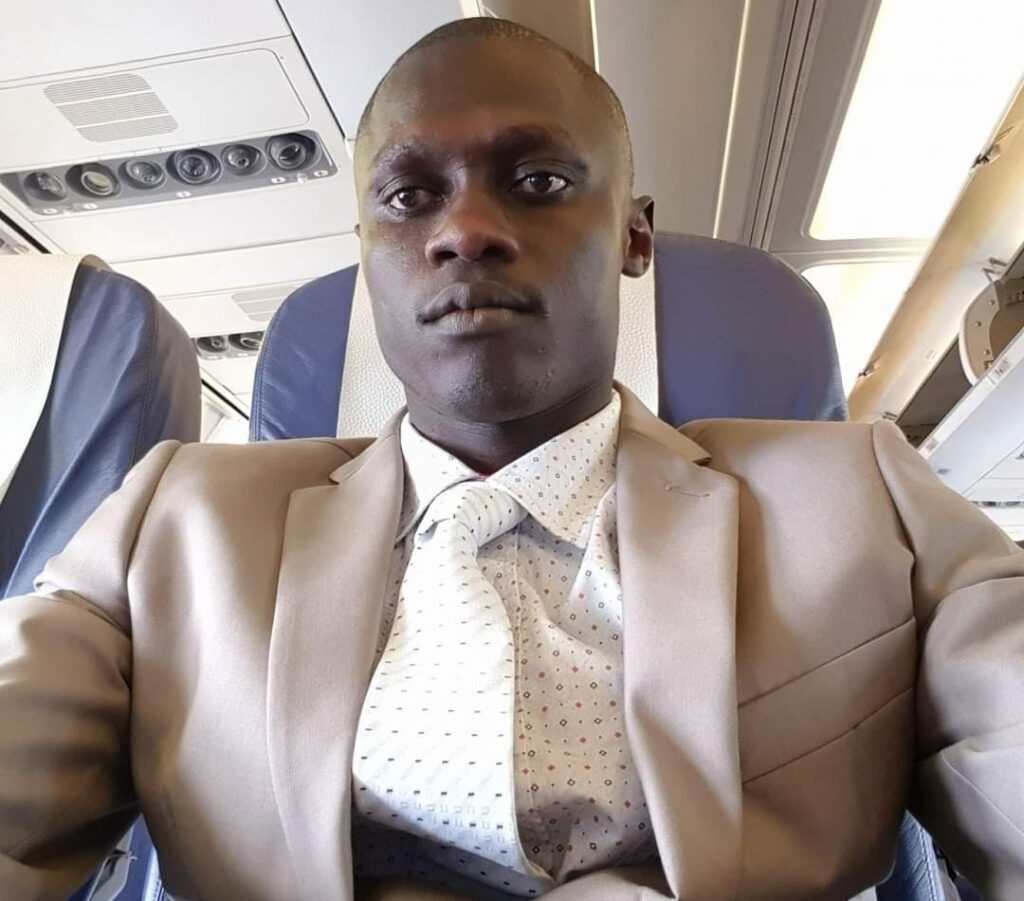 "We (people) are victims too. We (Estate Companies) are victims of landowners. Someone will come to us with title and we invest to purchase the land and someone from nowhere (third parties) would claim title over it after we had already spent our money in the land. The land would get into dispute, but the customers won't understand," he said.
He added: "we are victims just like the buyers."
He cited the Madiana estate saying he purchased the land from one Bully Sannoh for a fee of 2.7 million dalasis in 2017 measuring 500 by 500 meters. He said at the time of purchasing the land, Sannoh was having a judgment in favour of him from the courts delivered in 2005 with respect to the land. However, Mboge said one Amigu Jeng sued Sannoh and made Gam Housing a party to the case claiming title over the land. Mboge said Sannoh was reported to the police and was arrested and remanded before he was arraigned in court. Mboge asserted that he offered Sannoh out of court settlement but Sannoh did not honour the offer and is still adamant that he wants to continue with the court case.
On the Sanyang in-town estate, Mboge said he bought the land from one Ousman Bojang. Like the Madiana estate, Mboge said Bojang was having a judgment in his favour and he was advised by his lawyers to purchase the land. After buying it, Mboge said someone sold the land to another man.
On the Jambur estate, Mboge said there are many people claiming title over the land.
"We have the transfer, title and the clearance from the Department of Physical Planning but the problem is we have third parties claiming ownership of the land," he said.
The land dealer said the Jamisa estate also has issues as family members have their own problems.
"We have communicated the problem to our customers and some have successfully relocated but others insisted that they only want land in Jamisa," Mboge said.
He told Foroyaa that his company has engaged some people in Jamisa who offered them land and his lawyers are looking into it to offer their advice before he purchases it to avoid repeated troubles.
Mboge said in all disputed areas his company has offered the customers relocation "some accepted the offer while others rejected the offer."
"We are willing to go into dialogue with our customers," Mboge said.
He said the other estates have no issues or disputes adding Gam Housing won't engage themselves in swindling their customers. He added the people who purchased land from Gam Housing in estates in Lamin Daranka, Lamin in-town, Gunjur Sallah and all other estates other than the ones having disputes have developed their lands and are living on them.