By Sulayman Bah
The teenage track sensation stormed to gold in the Africa Youth Athletics championship staged in Algeria last year.
As a result, she became an African champion at age just 16.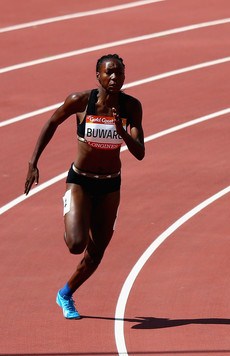 However, of priority to her this moment is defending the title with the tournament to resume in Ghana this month.
She has been fine-tuning ahead of start of the finals in neighbouring Senegal as she gets preoccupied with retaining her prize.
'My coach took me to train with a Senegalese athletics club. Upon arrival, I found they've long done the 200m finals so I ventured in the 100m and came first. My plan is to defend my African champion crown,' she tells Foroyaa Sport.
Meanwhile, Adama Jammeh and Gina Bass were scheduled to arrive in France yesterday for training camp ahead of the African Senior Championship to be held in Nigeria.