By Mustapha Jallow
Officials of the National Council for Civic Education (NCCE) has urged Gambian youth not to allow themselves to be lured by selfish politicians to divide them or cause hatred violence ahead of December 4th Presidential elections.
NCCE staff made the call at Mansakonko conference hall and Knwinella Senior Secondary School, during the wrapping-up of a six-day training of "out of school'' youths on leadership, civic rights and duties that would prepare them (youths) to transition to adulthood and be responsible citizens.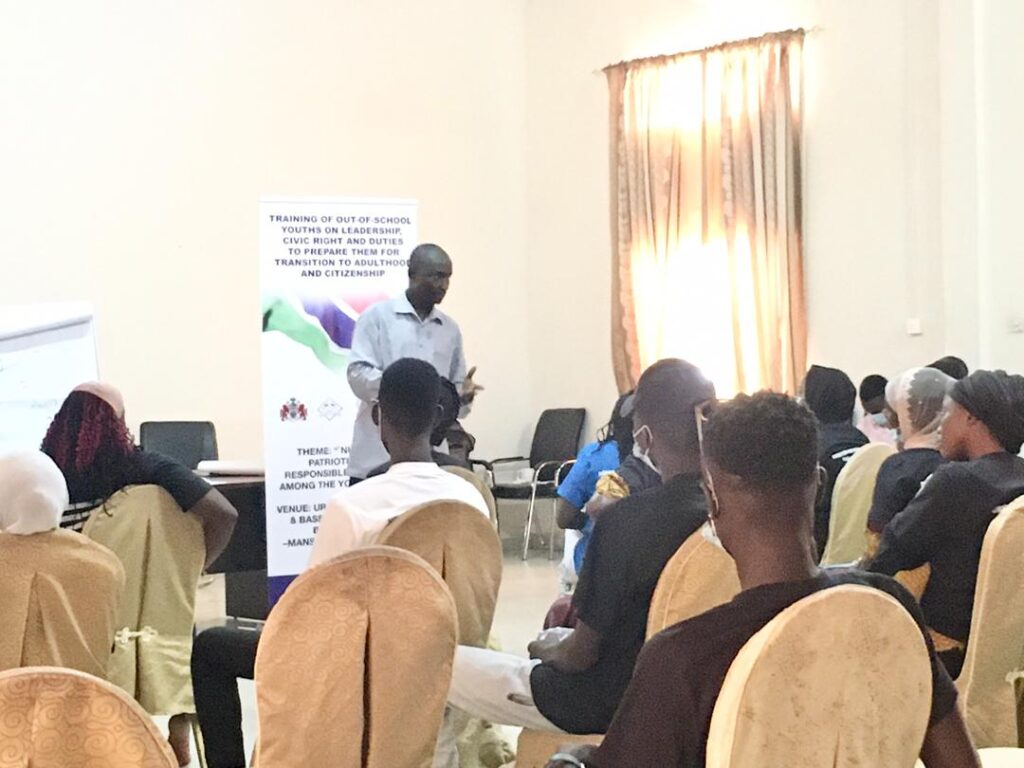 With support from the United Nations Children's Fund (UNICEF) through the UN Peace-Building Fund (UNPBF), the long-day meetings attracted over 240 youth and was designed to provide young people with information on leadership and public resources management to assume their roles in national development.
"We would like to remind young people to be law-abiding and desist from the abuse of social media and not be allowed to be used by politicians as foot soldiers in the political chess game,'' remarked Mr Ansumana Ceesay, NCCE's Senior Programme Officer.
Ansumana Yabou, another civic education officer from NCCE, advised Gambian youths not to allow themselves to be used by any political party.
"We are not specially pointing our fingers to a particular political party but let them (youths) not be used as tools to go against your people,'' he said.
However, Yabou said the youths can be engaged in politics through a productive way to contribute to community developments rather than be lured by politicians to fight their people or to go in violation of the constitution and other laws of this country.
"Anything you (politicians) are going to engage youth as in politics should be based on law. It should be also in-line that the engagement will bring betterment in their future. So, youths should be very mindful of what type of politics they involve themselves in,'' Yabou urged.
He further said it was important for young people to do away with social media insults or all forms of election related violence just for politics, saying political parties are looking for young men only to use them because they formed the majority.
"As a youth, I urge them to engage in a productive sector of the society because policies can be good and bad. We have only Gambia. Let us continue to behave as one during and after these coming elections,'' he called.
Yobou urged the youth to also desist from insult, division or issues that will bring confusion in the country through social media platforms.
Mohammed Kanuteh, civic education officer, said youths should be proactive and be idealistic by being honest, hardworking and see themselves as not only as future leaders of tomorrow but as partners to achieve that bright future they all yearn for.
"Let us not allow ourselves to be used by politicians as foot-soldiers. We should engage all the aspiring candidates to know what politics and plans they have for youths of this country when they are voted to office,'' he called.
Kanuteh asked the youths to also hold politicians accountable if they failed to deliver their promises, saying it's everyone's civic duty to be involved in political activities. But this, he said, will pay dividends to know the political party they opt to join by knowing their structures and policies they have before becoming a mere party supporter.