By Yankuba Jallow
Gam Housing Chief Executive Officer (CEO) Lamin Mboge, who has come under barrage of criticisms from his customers, Tuesday admitted that four out of his twenty real estates are in dispute and this is why he has suspended their sales.
He pointed out the Madiana, Jambur, Jamisa and Sanyang in-town estates all have issues which he is trying to resolve.
"There is no land that we are selling that we have no title over. It just happen that land issues are difficult in this country," Mboge said.
He said his company has sold land to over 8000 people and it is only 2 per cent of them having issues. Mboge said his company issues sales agreement to its clients on the spot. He explained that each customer is required to complete payment before land is allocated to him or her without which the person won't be allowed to develop it. He said all the lands he is selling were purchased from people and he has title over all of them.
"CEO Mboge pointed out that some landowners collect money from them (estate dealers) and provide transfers for the land. Mboge said he invested millions to purchase lands, but in some instances third parties claimed title over those lands.
"We people are victims too. We are victims of landowners. Someone will come to us with title and we invest to purchase the land and someone from nowhere (third parties) would claim title over it after we had already spent our money in the land. The land would get into dispute, but the customers won't understand," he said.
He added: "we are victims just like the buyers."
He cited the Madiana estate saying he purchased the land from one Bully Sannoh for a fee of 2.7 million dalasis in 2017 measuring 500 by 500 meters. He said at the time of purchasing the land, Sannoh was having a judgment in favour of him from the courts delivered in 2005 with respect to the land. However, Mboge said one Amigu Jeng sued Sannoh and made Gam Housing a party to the case claiming title over the land. Mboge said Sannoh was reported to the police and was arrested and remanded before he was arraigned in court. Mboge asserted that he offered Sannoh out of court settlement but Sannoh did not honour the offer and is still adamant that he wants to continue with the court case.
On the Sanyang in-town estate, Mboge said he bought the land from one Ousman Bojang. Like the Madiana estate, Mboge said Bojang was having a judgment in his favour and he was advised by his lawyers to purchase the land. After buying it, Mboge said someone sold the land to another man.
On the Jambur estate, Mboge said there are many people claiming title over the land.
"We have the transfer, title and the clearance from the Department of Physical Planning but the problem is we have third parties claiming ownership of the land," he said.
The land dealer said the Jamisa estate also has issues as family members have their own problems.
"We have communicated the problem to our customers and some have successfully relocated but others insisted that they only want land in Jamisa," Mboge said.
He told Foroyaa that his company has engaged some people in Jamisa who offered them land and his lawyers are looking into it to offer their advice before he purchases it to avoid repeated troubles.
Mboge said in all disputed areas his company has offered the customers relocation "some accepted the offer while others rejected the offer."
"We are willing to go into dialogue with our customers," Mboge said.
He said the other estates have no issues or disputes adding Gam Housing won't engage themselves in swindling their customers. He added the people who purchased land from Gam Housing in estates in Lamin Daranka, Lamin in-town, Gunjur Sallah and all other estates other than the ones having disputes have developed their lands and are living on them.
"The easiest thing for us is to get relocation," he said.
He said the Alkalo of Jamisa was not right when he said he (Mboge) owes him money. Mboge said in all land transactions he always sends his agents to the alkalo and he will give them the transfer fees. He said the only time he set his eyes on the alkalo was when he came to Gam Housing head office along the Mamadi Manyang highway. He said Gam Housing has suspended the sales at the Jamisa estate and this is why the Alkalo is not seeing them.
Mboge said Foroyaa misquoted him when we wrote that he said the country does not have a proper land management system adding what he meant to say was that he cannot comprehend how more than one person can have title and clearance from the physical planning. He opined that this should not be and this was what he was referring to.
He said he is now operating from his Brikama Office as he urged his customers to come forward and discuss with him the way forward.
We will continue to monitor the situation.
More victims of alleged swindling by some real estate companies/agencies have reach out to Foroyaa to voice out their problems.
Following Foroyaa's publication on Wednesday, 6th January 2020 that customers of Gam Housing Real Estate Company have decried that they have made payments to the company, but still do not have their lands, one Oumie Andrews said she purchased land from Gam Housing. She paid D935,000 for six plots of land in Sanyang and Brufut. Madame Andrews began fencing the land in Brufut but stopped when the land went into dispute. She said she tried all means to get back her land but CEO Lamin Mboge of Gam Housing kept on telling her that the land was in dispute and she will be settled once the matter is settled.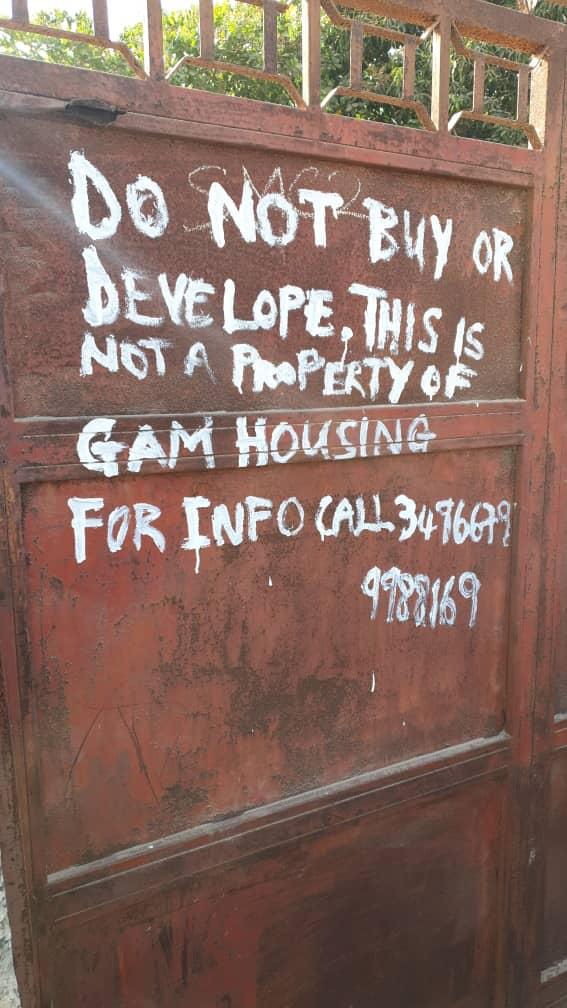 "I have tried for more than a whole year and I still cannot get back my money," she said.
Kumba Senghore purchased four plots of land from Gam Housing. Senghore began developing one and one day when she went to the site, she discovered that some people wrote on a door there "this property does not belong to Gam Housing". She went back to Gam Housing and she was promised that the matter will be resolved before end June 2019. She said after this time, she went back and requested refund from the real estate company.
"I called Mboge and I couldn't get back my money or land. Mboge is dodging away from my calls," she said.
Yusupha Sanneh purchased plot number 103 at the Jam City estate in June 2020 but he still couldn't get his land.
Ebou Jammeh purchased 4 plots of land at the Gam Housing Estate in Jambur measuring 40 by 40 for D360,000 and Jammeh deposited D80,000 in February 2017. He completed payment in mid-2017 and was given transfer of ownership.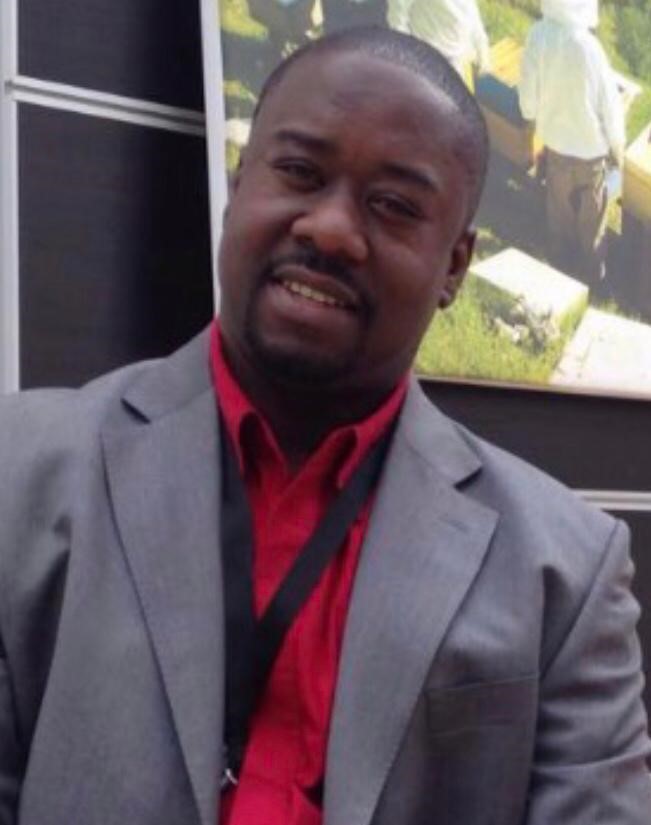 "The transfer was neither accompanied nor substantiated by a physical planning documentation which I queried, but I was assured that this was an internal transfer because the land as previously stated was already acquired by GAM Housing," Jammeh said.
Jammeh explained that he insisted on getting physical planning clearance for his plots but was never provided with them.
"Lamin Mboge began stalling the process, eventually he explained that the land is being disputed by another party and could no longer deliver on the agreement.," Jammeh said.
Jammeh agreed relocation and was taken to the Gam Housing estate in Jambur in February 2019. He said another land dispute evolved on the estate and since then he couldn't get any land or his money.
Read: https://foroyaa.net/gam-housing-estate-agency-slammed-by-its-victims/