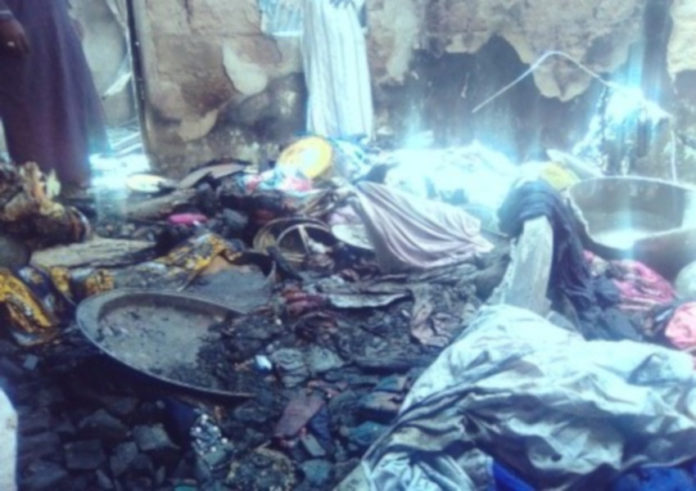 Nelson Manneh
A four apartment line-house and its contents in Bundung in the Kanifing Municipality, was consumed by a devastating fire on Monday May 4th 2020.
The contents of the apartments which include foodstuff, cash, household furniture and clothing were totally burnt to ashes.
Alagie Saikou Jabbie the owner of the compound said the fire incident started in one of his tenant's apartment and moved to the rest of the other three apartments including the one he lives in with his family.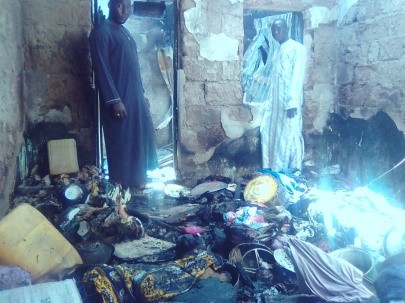 "The incident started around 5 pm when all the women were busy cooking outside," Jabbie told this reporter; that before they realized that there was fire inside the house, it was already in the other apartments; that they called for help and the neighbors came out to assist but they could not salvage anything from the house.
"Some of us bought foodstuff for this holy month of Ramadan and kept it inside our houses but everything has burned to ashes," he said.
Jabbie who has three wives and twenty children, said he is the bread winner of his family and feeds them with the money he collects from his tenants; that with this disaster and the global Corona virus pandemic, he will not be able to collect anything from his tenants who are also affected; that he does not know how he will feed his family especially during this emergency period when most of his tenants are not engaged in work.
Fatoumata Dumbuya, a tenant whose apartment was burnt, said she lives with her children because her husband is not around.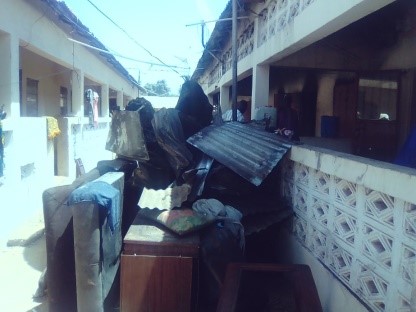 "I sell ice and that is the money I use to feed my children and take care of my basic needs. This fire has consumed everything inside my apartment including my children's uniforms and the small capital I had from my business," he said; that the fire has destroyed the foodstuff she bought for the Ramadan month.
Adama Samba another tenant said she has four children and they are all going to School; that she lives alone and takes care of her children; that all the uniforms of her children have been burnt; that she is seeking assistance from any good Samaritans. Samba who broke down into tears said her only source of income is making and selling ice from her deep freezer, which has blown up in flames.
Mr. Jabbie and his tenants are calling on Government, NGOs and philanthropist to come to their aid; that any Good Samaritan who wishes to assist, can reach them on the following telephone numbers: 9997471, 7279264 or 2211224.