By Madiba Singhateh
The Bakoteh / Manjai dumpsite continues to be ravaged by fire these days.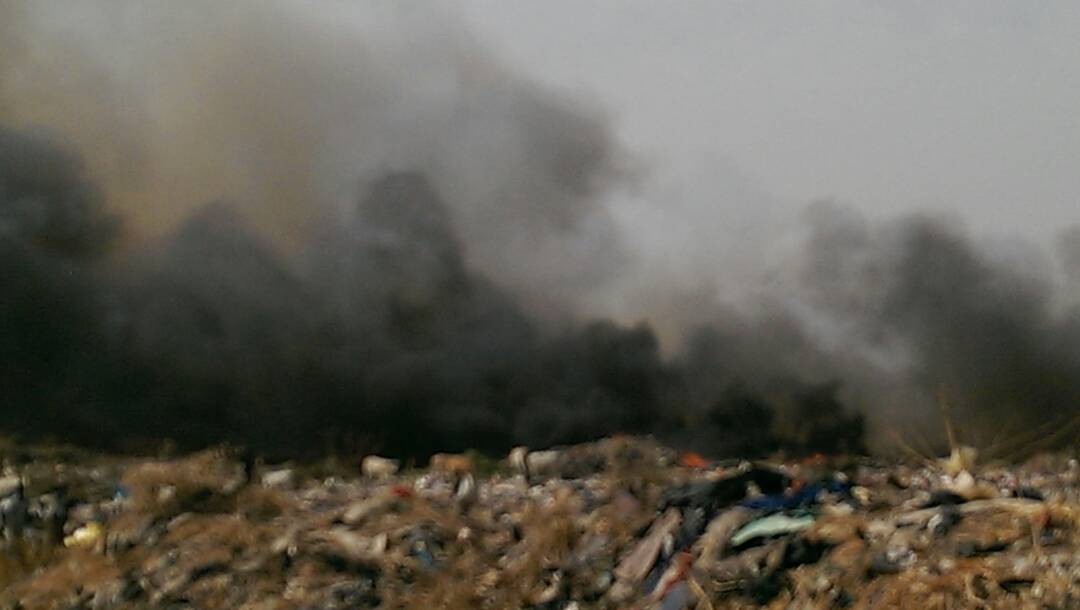 This is the third time the dumpsite has caught fire and all that the personnel on the dumpsite can say is that they cannot establish the cause of the fire.  On New Year 's Day (Monday), the site caught fire in the morning and was put off by the Fire and Rescue Services. This time the fire is said to have been lit by a young boy, who was later caught and taken to the police station. This information was disclosed to this reporter by the senior supervisor at the site Abdou Sayang. Mr. Sayang said stopping such incidents at the site needs tight security and a secure fence; that despite the site being fenced with iron, it is still easily penetrable by the locals.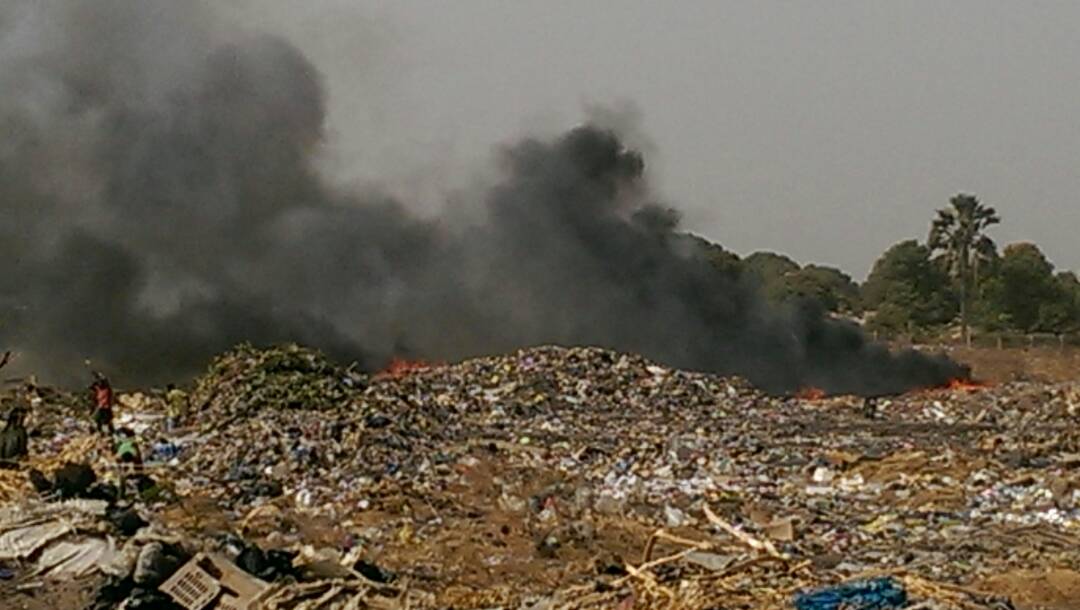 Mr. Sayang added that scavengers come to the site every day; that some of them even shelter themselves at the dumpsite, scavenging all day; that children visit the site daily to scavenge which he said is detrimental to their health. He noted that this is why people accuse the scavengers and blame them that they're the cause of such fires; that the reason is that the scavengers take no interest in putting off the fires because it makes scavenging easy for them. He made it clear that they cannot determine how and what causes most of the fires that happen at the site.
Some of the workers at the site also complain that there are multiple routes within the site making their job of controlling the flow of people at the site very difficult; that almost all the compounds surrounding the dumpsite have entrances that lead to the dumpsite.
According the supervisors criminals and bandits also use the dumpsite as their hide out.
They l advised that Government should put more measures aimed at controlling donkey cart owners, who hardly pay anything to Council and dump their waste daily at the site; that 150 carts are received at the site with waste on daily basis.
Facebook Notice for EU! You need to login to view and post FB Comments!