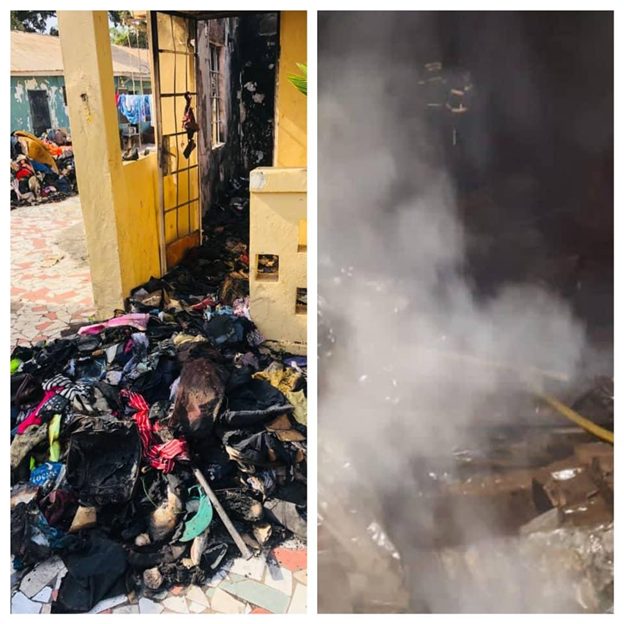 By Bubacarr Gaye
Sixteen (16) rooms at the Dunya Motel Lodge at Serrekunda Bartez have been destroyed by fire on Thursday, 22February 2023.
Abou Ceesay, a brother to the Manager of the motel said the fire began around 5:30 pm and towards 6 pm. He explained that he was inside the motel when the fire started. He said he called the fire station at Churchill but he was referred to call the Bakau station, who also further referred him to call the Kotu Fire Station.
He detailed the neighbours came with buckets of water trying to extinguish the fire. He said at the time of the arrival of the firefighters the damage was already done.
Ceesay expressed his dissatisfaction with the late arrival of the firefighters saying they arrived after 6 pm and towards 7 pm. He said three (3) fire ambulances came to join them but it was not easy to extinguish the fire. He stated that if the firefighters came on time then the damage wouldn't have been that huge.
He said the damage done by the fire is huge, adding that he lost money that he saved in his room. He added that the actual cause of the fire remains unknown to them.
Abdou Ceesay said the guests who occupy the rooms in the motel usually go out during the day and return during the night.
Ceesay called on the Gambia Fire and Rescue Services to improve their responses to emergencies.