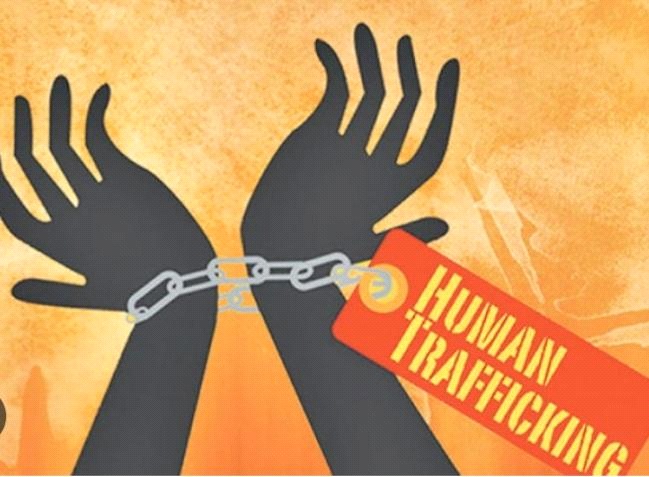 By Assan Bah
The National Agency Against Trafficking in Persons (NAATIP), according to the NHRC 2022 state of human rights report, has registered fifty-four cases of Trafficking in Persons (TIP) and its related offences.
The report says the Gambia remains at Tier 2 category as per the US Department of State Trafficking in Persons Report 2022.
"The US State Department Trafficking in Persons Report 2022 notes that The Gambia Government did not fully comply with the minimum standards for the elimination of trafficking in persons, as the responsible institutions lack the human capacity to adequately deal with trafficking in persons, and corruption continues to affect operations," the report revealed.
The Report thus encourages the Government of The Gambia to increase efforts to investigate and prosecute trafficking offenders and sentence convicted traffickers, including fraudulent labour recruiters, to significant prison terms. It also recommended constant training of law enforcement officers on trafficking in persons.
The commission also cited a statement delivered by the NAATIP Executive Director indicating that there are three trafficking in person's cases ongoing in the courts, two on sexual exploitation and one on labour exploitation. The Executive Director also stated that the Government initiated investigations of 14 suspects of alleged forced labour and sex trafficking and the courts convicted three defendants to 15 years imprisonment under anti-trafficking laws.
NHRC further said that during an operation, the authorities intercepted 37 vulnerable individuals on route to the Canary Islands for potential exploitation and the authorities referred all 37 individuals to an international organisation for trafficking screening and services in accordance with NRM procedures.
"Conduct a situational analysis on TIP in The Gambia to have a holistic understanding of the phenomenon in the country, adopt comprehensive national policies and programmes to effectively tackle the complex and varied dimensions of internet-based trafficking through security through human rights and technology-based approaches; develop the requisite implementation plans and programmes for the effective implementation of the National Referral Mechanism for the Protection and assistance of vulnerable migrants and victims of trafficking," the commission recommended to NAATIP.
The report also advises government to review the Trafficking in Persons Act 2007 and other relevant legislations, to protect vulnerable internet users and regulate labour recruitment agencies as well as establish regional and international partnerships to address trafficking as a transnational organised crime.
It recommended the state to enhance the capacity of NAATIP, security agencies and other relevant stakeholders to address the multidimensional facets of Trafficking through effective investigations and prosecution of trafficking cases, especially internet-based trafficking, calling on government to provide adequate resources to NAATIP, the Gambia Tourism Board and other State agencies, to raise awareness across the country on cyber-based trafficking and exploitation.