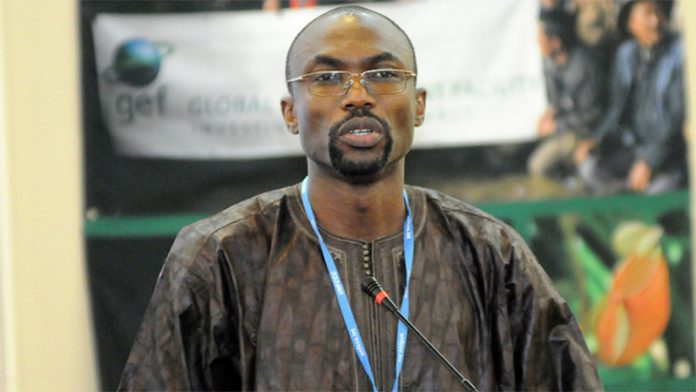 29 December, 2016, Banjul – The Food and Agriculture Organization of the United Nations (FAO) on 28 December handed over fishing gears worth over GMD4.7m to 12 communities and the Fisheries Department at a brief ceremony held in Banjul. The Minister of Environment, Climate Change and Natural Resources Pa Ousman Jarju who presided over the event received the donation on behalf of the beneficiaries.
The assistance comprises ten fishing boats (7 fibre and 3 wooden), ten 15 horse power (15HP) out board engines, fishing nets with accessories and life jackets for 10 communities and fish catch assessment materials for the fisheries department procured by a two-year FAO Funded Technical Cooperation Programme (TCP). The ten beneficiary communities are Banjul, Old jeshwang, Tanji, Barra, Albreda, Bintang, Tendaba, Kani kunda, Wassu and Bwiam. The communities of Bansang and Kemoto also received three fishing boats, three 15HP outboard engines, life jackets and fishing nets with accessories funded by FAO Tele-food projects.
Speaking on the occasion, Minister Jarju commended FAO for the gesture and for its consistent and remarkable support to The Gambia. He explained that the assistance was demand driven and challenged the beneficiaries to put the items to good use and ensure sustenance of the intervention. Minister Jarju also told the beneficiaries that their activities will be closely monitored by the Fisheries Department for the benefit of both the present and future generations.