with the suspected owners at large
By Mustapha Jallow
As part of ongoing effort to ensure the country remains hostile to persons involved in illegal drug trafficking and possession, detectives of the Drug Law Enforcement Agency Gambia (DLEAG) on Sunday 6th June 2021 intercepted two motorcycles, each carrying nine bags of suspected cannabis, but the owners remain at large.
DLEAG Spokesperson Ousman Saidybah, said the interception came when DLEAG operatives stationed within the West Coast Region conducted an undercover operation around the outskirts of Bajiran, a border village.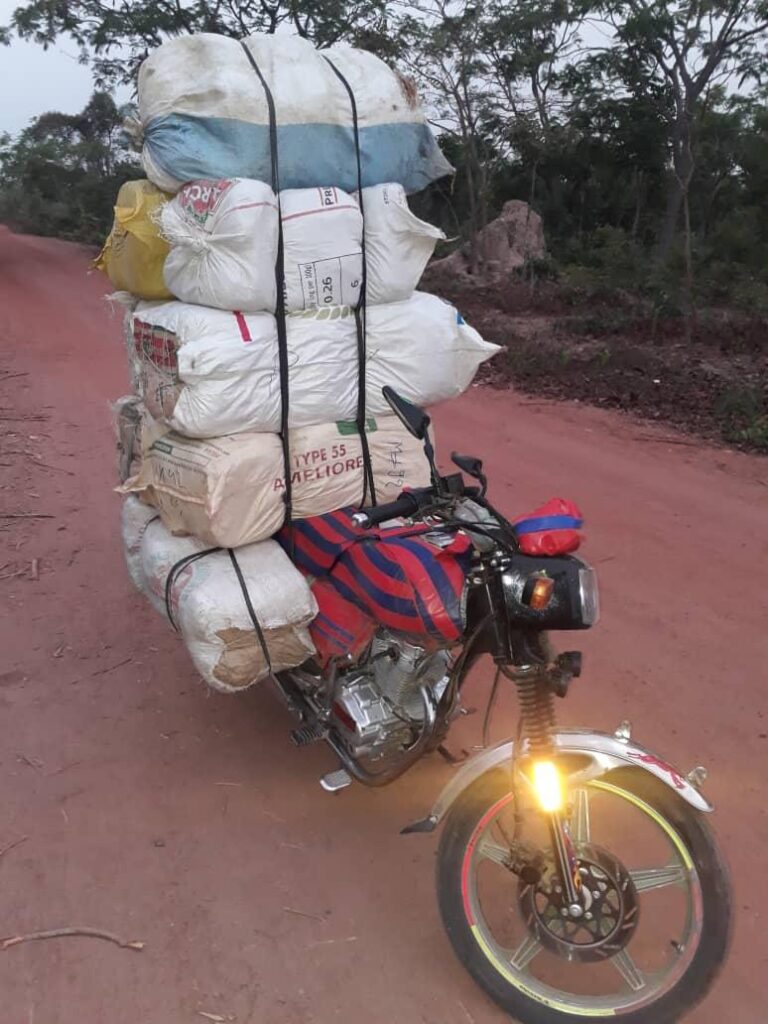 DLEAG Spokesperson Saidybah said the operation resulted in the seizure of two motorcycles fully loaded with one hundred and eighty-one big bundles of suspected cannabis.
Saidybah indicated that one of the motorcycles (black in colour), bears registration number BJL 0356 without any Class, while the other motorbike which is red in colour, does not have a registration plate-number.
"Both suspects are currently at large while investigators probing into the matter, are closely working with the Police to identify the owners of the said motorcycles,'' Saidybah said.
Meanwhile, the two motorcycles and the eighteen bags of suspected cannabis are under DLEAG's custody; that the incident has been booked while the detectives continue to search for clues to ensure the suspects are identified and arrested for violating Section 43 (4) (e) of the Drug Control Act (DCA) 2003 of the 1997 Constitution of The Gambia.
If readers can recall, DLEAG Agents were able to seize at least half a ton of suspected cannabis in May 2021. In January 2021, officers of the same agency intercepted nearly three tons of cocaine at the Banjul seaport. The drugs have an estimated street value of more than 4.5 billion dalasi ($8 million US dollars).
In a recent interview with the agency's director of intelligence, he indicated that their investigations into the cocaine seizure will soon wrap-up and that the case file will also be sent to the Attorney General and Ministry of Justice, for legal advice.
The Agency's intelligence director said both Banta Keita and Sheriff Njie (suspects) will be indicted at the High Court in Banjul and described the catch as the country's largest seizure in 'history.'