By: Aja Musu Bah-Daffeh
The Drug Law Enforcement Agency- The Gambia (DLEAG) on Friday 8th and Sunday 10th October, 2021 respectively arrested five men for being in possession of suspected cannabis and cocaine.
Ousman Saidybah, the Public Relations Officer (PRO) of DLEAG, said one of the suspects, MS (name withheld), a 58-year-old Gambian, was arrested on the 8th for possessing wraps of suspected cocaine and cannabis in Banjul.
He said this was the third time operatives apprehended MS for drug-related offenses. He was previously arrested on the 1st February 2019 with 21 wraps of suspected cannabis and on the 24th June 2020 with 43 wraps of suspected cocaine.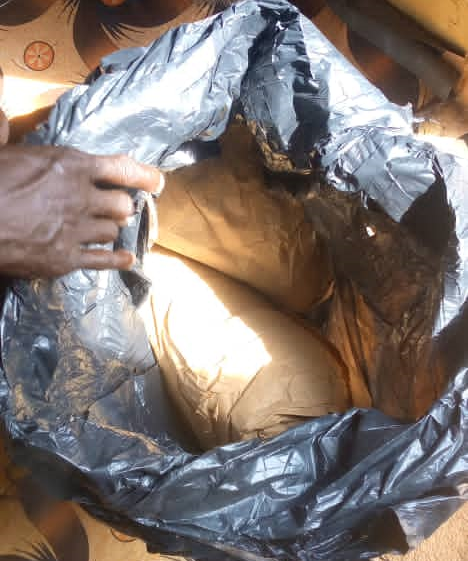 PRO Saidybah added that on the matter involving the forty-three (43) wraps of cocaine, MS was found guilty and fined by the court while the matter involving the suspected cannabis is still proceeding in court.
He also revealed that MkS (name withheld),, a Gambian national, was arrested on the 10th October 2021 at Old Jeshwang with two big bundles of suspected cannabis sativa.
The said suspected cannabis was wrapped with brown papers and concealed in a military-like camouflage bag and it was transported in a Rexton vehicle with registration number plate KM 2506 D.
DLEAG's PRO said on that same day, AS (name withheld), and GJ (name withheld), were apprehended at Dippa Kunda with nine bundles of suspected cannabis sativa.
"The suspected cannabis sativa were wrapped with brown papers, concealed in a used white rice bag, and covered with a black nylon bag," he added
He added one SS (name withheld), was also arrested with five parcels and six wraps of suspected cannabis sativa at Kerr Serign, while IK (name withheld), was arrested with one big bundle of suspected cannabis sativa at Latrikunda German.
While investigators probe into the matter, PRO Saidybah urged the public to share information on suspicious criminal activities with law enforcement operatives.