By Mustapha Jallow      
Serrekunda, 2 August 2018 – At least eight military officers are known to have been held in detention at various military detention centres for months or even more than a year without trial. This is contrary to the requirement of section 19 of the Constitution that no person should be detained without being taken to court within 72 hours and is unlawful.
Under the watchful eyes of the Executive and the Attorney General the military has failed to abide by due process of the law and has allowed impunity to take its sway in the military. Since then these detainees still linger in their cells without being charged, referred to prosecutors or court.
Signs of frustration and agony could be seen on the faces of families left behind cataloguing the trauma and economic hardship they endure due to the absence of their breadwinners.  They have appealed to the authorities to release their loved ones from detention for the sake of justice as their constitutional rights have been violated under section 19.
In Detention For 130 Days:  Lance Corporal Lamin Kujabi, residing in Fajara military camp is still under detention without facing trial or release.
He was arrested upon his arrival at the Banjul International Airport then taken to Yundum Barracks for questioning on 25th March, 2018, around 11 pm.  He was later released after a brief interrogation by the military intelligence and asked to go home.
On the following day, when he reported for work he was detained for few days at Yundum Barracks before being transferred to another cell at Fajara Barracks, where he is currently held in detention.
His wife, Mariama Kujabi, said that she was newly married to LCpl Kujabi when he was away on peacekeeping mission in Darfur. She said they have not been reunited since his return and she is staying at Brusubi for now until her husband is freed.
Although she said she was allowed to visit her husband but the reason (s) behind Kujabi's arrest and detention is not known to her.
It could be recalled that LCpl Kujabi was picked up together with Sulayman F. Badjie, Warrant Officer Class 1 (WOC1) immediately when they landed at the airport and were accused of allegations of mutinous and seditious acts shared on 'WhatsApp'.
In Detention For 129 Days:  A Warrant Officer Class 1 (WOC1) Sulayman F. Badjie who was arrested upon arrival from a peacekeeping mission, is still under military custody without facing any court trial.
His wife Fatou Bojang said she could not understand why her husband has been held for so long in detention without legal action. She added that due to financial constraints she couldn't hire a lawyer to sue for her husband's release.
"We even wanted to hire a lawyer but they are expensive and we can't afford one. The long detention of my beloved one is still affecting me. I don't know what to do now,'' she said. "By putting a father of 6 children behind bars what would happen to his children? How are they going to cope or survivor," the wife asked?
Mrs. Bojang also called for the immediate release of her husband. She said further that they are allowed access to her husband.
Warrant Officer Class 1 (WOC1) Sulayman F. Badjie was arrested upon his return from a mission in Darfur on Sunday, 25th March 2018, at about 11 pm. His family described him as the one who takes care of his old mother and family.
In Detention For 503 Days: Mr. Ismaila Jammeh, a Warrant Officer Class 1 (WOC1) and resident of Kotu has since been in detention at Yundum Barracks without any court trial for a year and 138 days.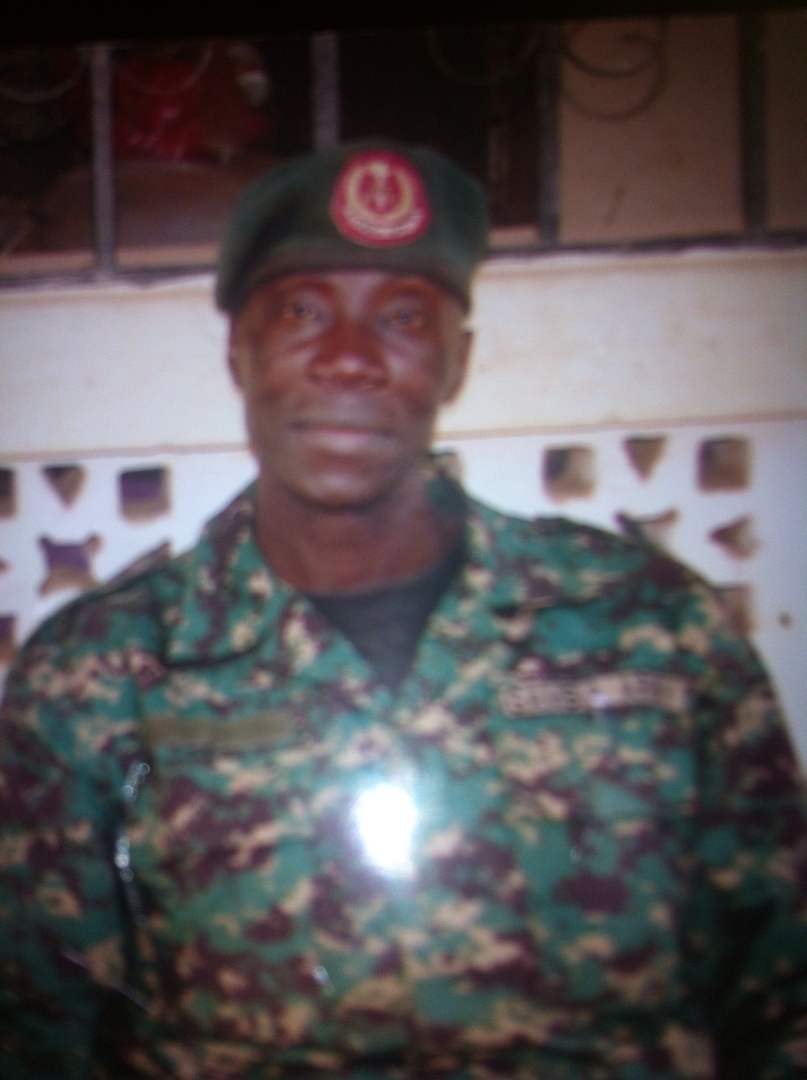 According to one of his brothers Bulee Jammeh the long detention of their loved one is frustrating and a trauma to their entire family. He is frustrated by lack of information on the reason for the detention of his brother.
"The authorities should explain why he is still held and not freed,'' he said.
Bullee said access to their loved one was granted but added that they also want to reunite with their brother who is described as the breadwinner of their family, especially the younger ones. He said family members have expressed readiness to hire a lawyer in order to pursue the release of their loved one from this long detention.
He called on the authorities to immediately release their brother as he had spent more than a year in detention without any court action.
According to family sources, WOC1 Jammeh was asked by phoned by one Captain Alagie Njie to return to work and upon arrival he got arrested and detained at the Yundum Barracks on Friday, 17 March 2017, at around 1pm. Since then he is still put at one place.
Mrs. Fatou Sanyang, the wife desperately decried the long detention of her husband, describing it as a nightmare as they do not know why he is held for such long period.
In Detention For 502 Days: A native of Kartong Pa Amadou Sanneh, a Warrant Officer Class 1 (WOC1) has spent nearly 2 years in a military cell at Fajara Barracks without court trial.
One of his relatives Buba Sanneh said that if Pa Amadou was culpable he should be have been brought before a court rather detaining him for so long.
He said he still doesn't know the reason behind their brother's detention. He therefore urged the authorities to release him.
It could be recalled that WOC1 Sanneh was detained at Yundum Barracks for days before been moved to another detention cell in Fajara Barracks, where he is presently detained.
He was arrested by the military police on 18 March 2017.  The military man was also allowed family access but their conversation lasts for a short time.
In Detention For 497 Days:  A resident of Hamza Barracks, Warrant Officer Class 1 (WOC1) Alieu Jeng has been held in military detention for more than 72 hours. Since then no reason has been given to explain why the family man has been languishing behind bars for so long.
He was arrested by the military police and taken to the Guards Battalion in Fajara, where he had spent days before been transferred to another detention centre in Yundum Barracks.
Reports earlier indicated that WOC1 Jeng was attached to the ex-Vice President, Madam Isatou Njie-Saidy as part of an escort team.  He was also part of the 2017 Darfur contingent but he was dropped and got arrested a week before the contingent left for Sudan.
Up to date he has been keep in detention and he has never appeared before a court of law but authorities have allowed the family to visit him.
In Detention For 540 Days:  A Commissioned Officer of Gambia Armed Forces, Lieutenant Malick Jatta, a resident of Tujereng is still under detention without trial since 8 February 2017.
He spent 4 months in detention at Yundum Barracks, then he was later transferred to Fajara Barracks in July 2017, where he is presently held.
In Detention For 521 Days:  Two members of GAF, Staff Sergeant Amadou Badjie and Staff Sergeant Omar aka 'Oya' Jallow were arrested on 27 February 2017, much longer than the 72 hours duration stipulated by the Constitution. They have since been detained without facing a court trial.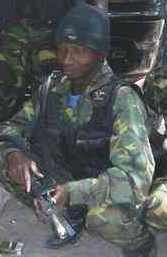 The two military men were first detained at the Yundum Barracks, where they spent some months before their transfer to Fajara Barracks in July 2017.
In March 2017, they are held in respect to their involvement in the alleged summary execution and burial of Lance Corporal Tumani Jallow and a businessman, Abdoulie alias Abdou Gaye.