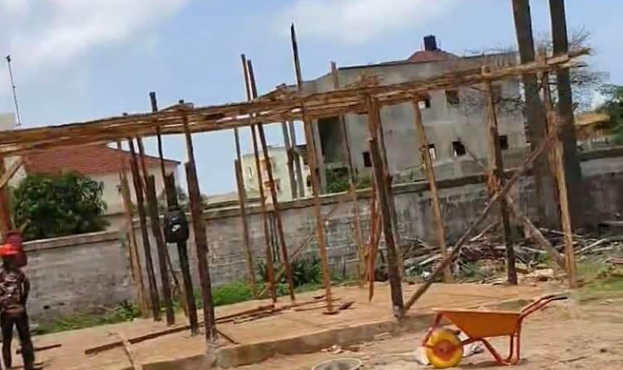 By Kemeseng Sanneh (KEXX)
Justice Achibonga of the Banjul High Court has struck out the contempt case that was instituted by the Global Home of Medical Mission (Global HOMM) against 15 people and asked the organization to pay cost of Sixteen Thousand Dalasis (D16,000).
Lawyer Rachel Y. Mendy for Global HOMM filed a motion dated 12 January 2023 for the discontinuance of the contempt proceedings against the 15 defendants.
Global HOMM was asked by the court to pay Minister Musa Drammeh D8,000 and another D8,000 to State Counsel Kimbeng T. Tah as cost after the organization withdrew their contempt case against 15 people including cabinet ministers, the Inspector General of Police, Accountant General and Director of Lands and Survey.
The organization instituted contempt proceedings against them for their actions contrary to the orders of the high court regarding their property in Bijilo. The contempt trial was initiated by way of an ex-parte motion dated 22 July 2022 filed by Global HOMM against the 15 defendants.
The 15 people dragged to court were Musa Drammeh, the former Minister of Lands and Regional Government, Abba Sanyang, the current Minister of Lands and Regional Government, Kebba Ceesay, Director of Lands and Survey, Dawda Jallow, the Attorney General, Hussein Thomasi, Solicitor General and Legal Secretary, Kimbeng T. Tah, State Counsel, Yankuba Sonko, former Minister of Interior, Ebrima Mballow, Minister of Interior, Abdoulie Sanyang, Inspector General of Police, Amadou Drammeh, Officer in Charge of Senegambia Police Station, Amadou Bojang, police officer, Modou Lamin Bah, Accountant General, Yankuba Dibba, Chief Executive Officer OIC Secretariat, Abdoulai Thiam and Corou Linguere Jabang, Director of Immo-Gam Hotels and Resorts Limited.