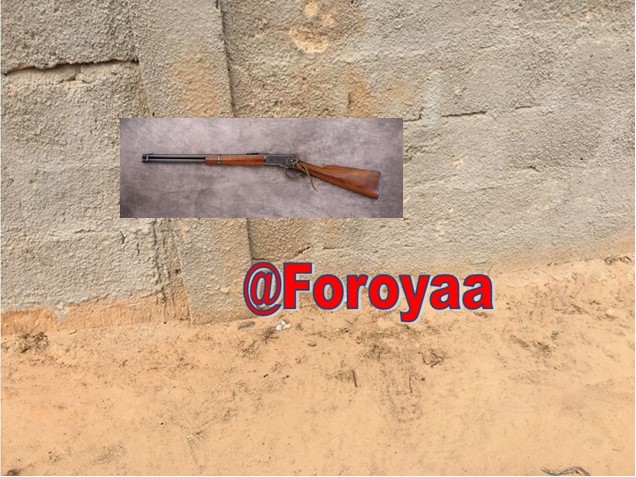 By Mustapha Jallow
Isatou Nyabbally, a 10-year-old who was "accidentally" killed in a gunshot, was laid to rest at Babylon cemetery on Friday, 17th December 2021 at 5 pm.
Babylon village is some 5 kilometres away from the highway in Lamin.
Also known as Aisha, Nyabally was shot to death by a boy in the neighbourhood.
Musa Sanneh, the grandfather to late Aisha, said Aisha's parents who came to witness the burial of their daughter have returned to Guinea Bissau to continue mourning and inform their families about the horrific death of their 10-year-old daughter.
"They left this morning for Bissau (20th December). It's very sad to lose an innocent child in such a painful way, especially a child that you adored," he said while tears rolled down his cheeks. "My heart is heavy and full tears."
He said his granddaughter was laid to rest, after being shot to death by one of her colleagues,
Papa Alie is the boy who shot Aisha. In our previous edition, we reported that Alie was 10-year-old as reported by the police. However, members of Aisha's family believed that the boy is above 10 and estimated him to be within 13 to 15 years old.
Foroyaa also visited the crime scene. Bloodstains could be seen on the fence. It looks like someone tried to wash off the bloodstained on the fence. On the ground, where the girl's body was lying after being shot, sand was used to cover the bloodstains. The stains of blood were still visible- by a close look at the scene.
Meanwhile, the gun owner and the shooter are currently in Police custody. According to Sanneh, they are being detained at Banjulinding police station.
Sanneh, in his 70s, explained how the late Aisha came to join and live in his family at Babylon. He said Aisha was given to them for adoption immediately when she (Aisha) stopped breastfeeding (1 year/five months). They took care of her until her tragic demise, aged 10.
Aisha, who was in Primary One (1) at Makumbaya Upper Basic School, was described as an intelligent and disciplined child and loved by her colleagues.
In the evening of Thursday, 16th December, Sanneh narrated that his grandchild was sent to bring a wheelbarrow from their next neighbour.
On her return, Sanneh said one hunter, Abdou Njie, parked his motorcycle and left his loaded hunting gun unattended on the road, next to the shooter's compound. He said the hunter while away to market his carcass, the boy picked the gun and fired a gunshot which led to Aisha's sudden death.
"I was performing Maghrib prayers when I heard the gunshot. My other grandchildren rushed to inform me that Aisha was shot. I rushed to the place, where I found the lifeless body of my grandchild lying down with a lot of blood," Sanneh said as tears continued rolling down his cheeks.
He said his grandchild's body was taken to their house with support of his son, saying Aisha's right ribs were seriously wounded by the bullets.
Sanneh further said the state he saw his grandchild in, he knew that she had passed away on the spot. However, the family insisted that she must be taken to hospital for further confirmation.
He said the family members of the boy came to them to ask for forgiveness but he said they asked the family to give them time because they are still mourning the death of the child.
Aisha's grandfather urged gun owners to control their guns to prevent the recurrence of these kinds of incidents, saying they should not be encouraged to carry with them guns in public places.
Attempts were made to speak to the mother of the boy who accidentally shot Aisha but it couldn't be materialised. The mother was in a shock mood and could not speak about the matter. She however confirmed that her son is under custody.
Moreover, The Gambia Police Force on Saturday said they have launched an investigation and its detectives are probing into the circumstances of the death of the 10-year-old girl who died in a gunshot.
Meanwhile, the small village of Babylon is in a quiet and shock state. Movement is slow and the tragic incident seems to be in everyone's lips.
"I still don't believe this and I'm still shocked," our reporter heard a woman say to her colleague as they went to the street tap to fetch water.