By Kebba Secka
Lt Yaya Jammeh told the Court-Martial yesterday that he was tortured and forced to sign statements..
"On 26th July, 2017 I was taken to the NIA by Lt Yusupha Jallow where I was tortured," said Jammeh. According to him, Exhibit B is the only statement that he wrote himself voluntarily without the presence of independence witness, adding that Exhibit D was written by Capt Alhagie Camara and signed by him involuntarily. He recalled the day when Capt Camara called him (Jammeh) inside his car in Fajara Barracks and asked him to sign the exhibit dated 27th July, 2017.
When the case was called before the General Court-martial, A. N Yusuf appeared for the state while SK Jobe with Suwaibou Jammeh appeared for the defence. Defence counsel called Lt Yaya Jammeh the third accused person in the trial to continue his evidence in chief before the court. Lt Jammeh after being reminded of his oath said he wished to maintain his evidence in chief given during the trial within trial of the alleged involuntary obtaining of the accused persons' cautionary statements. There was no objection from the prosecution but the judge advocate Sainabou Cisse Wadda ordered DW3 to continue his evidence in chief before the court as it will be more convincing for the court because what was said during the trial within trial was treated as a special entity.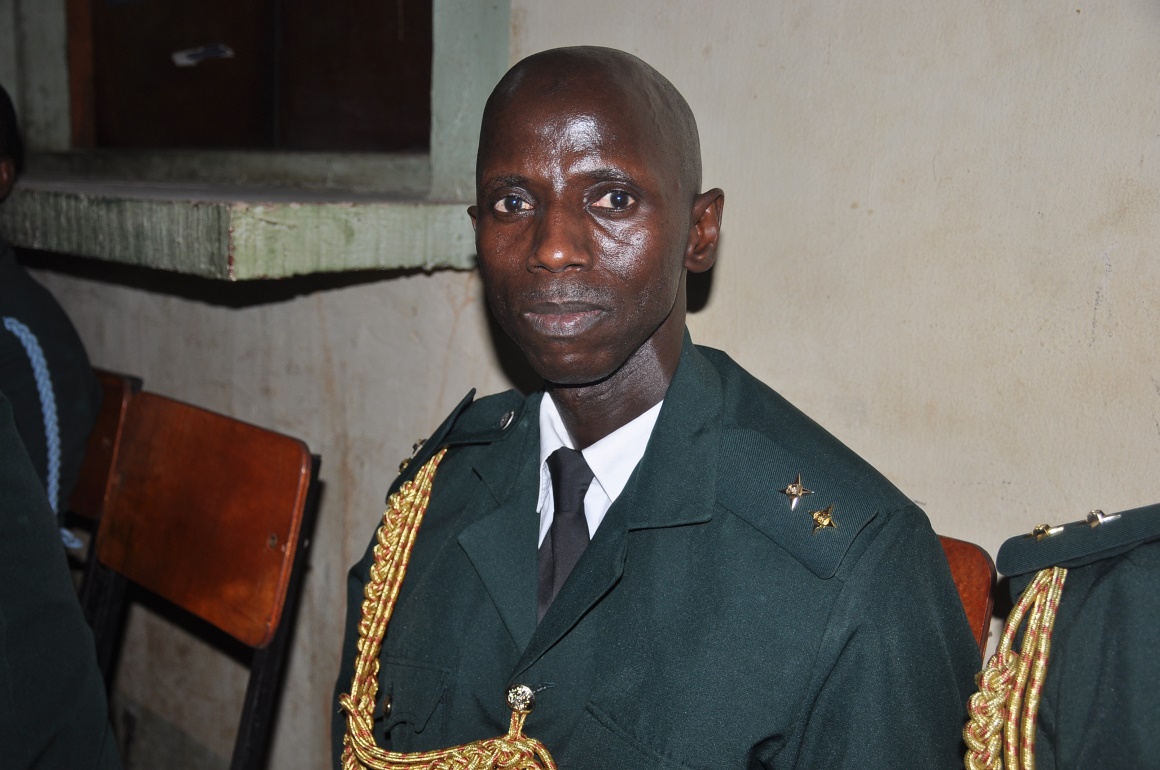 Lt Jammeh then continued his evidence in chief and said he had worked for the Gambia Armed Forces for about twenty-three years without nurturing any ill will against anybody. He stated that somebody may have ill will against him while performing some tasks in his administrative role and said even if it happens it was normal because in life you agree to disagree. Asked by the prosecution why in the lengthy period of serving the Gambia Armed Forces he did not find anyone worthy to make a friend, Lt Jammeh said in the school where he was trained, he was taught that a soldier doesn't have friends but colleagues and this is the motive of his actions.
"In the army, you don't build friendship but colleagues," said Jammeh.
Jammeh further told the General Court-martial that at a point his private part was tied with a rope to ensure difficult passage of urine and hands cuffed, his head was forced into a dirty water until he was exhausted. "At some Point, I was about to accept what they were forcing me to say but I feel wrong if I did so," he said. According to Jammeh his trousers were lowered down below his knees and legs tied during the time his head was forced into dirt water. He added that after the torture, he was taken to a room inside the NIA's conference room where he was laid on a table and mal-treated.
Case adjourned to Monday.