By: Kebba AF Touray
Mr. Momodou MS Jalow, Acting Senior Finance Manager of GRTS, has informed Lawmakers that GRTS income in 2019, rose to Two Hundred and two Million Five hundred and Thirty-Eight thousand Four Hundred and Forty-two (D202, 538,442).
He said in 2018, it stood at One hundred twenty-nine Million Four Hundred and Sixty-two Thousand and Five Hundred and Seventy-one dalasi (D129, 462,571).
Mr. Jallow made this disclosure on Friday 22nd Janaury 2021, when GRTS appeared before the Public Enterprise Committee, for the presentation of their 2018 and 2019 Activity Report and Financial Statement for scrutiny, consideration and adoption.
He said: "total expenditure also increased from D128, 363,362 to D136, 995,101. Accumulated Fund as at end 31st December 2018 also increased from D1, 323,035 to D54, 845,265 as at 31st December 2019. Total current assets in 2019 increased to D206, 657,335 from D200, 767,572 in 2018".
Jallow also explained that total reserves of GRTS in 2019 increased to D143,372,249from D96,16,9881 in 2018, whereas its total current liabilities in 2019 decreased to D39,430,22 from D95,429,091 in 2018.
Mr. Abdou MK Touray, GRTS Director General, also told the committee that the state broadcaster during the year under review was able to measure up to its core mandate of informing, educating and entertaining the citizenry, through its variety of interesting and educative programs.
This mission, he said, has been supported by functioning operational policies and strategies to ensure that service delivery is uninterrupted, despite the numerous logistics challenges.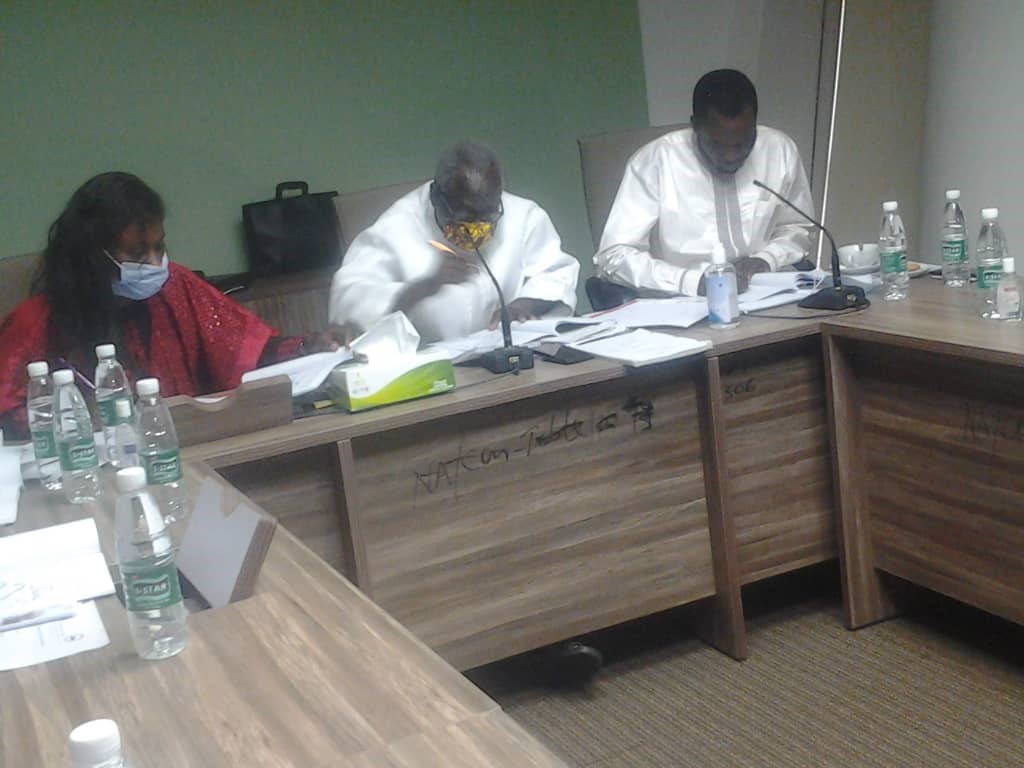 He disclosed finance, lack of modern equipment and facilities, inadequate mobility to successfully cover all major national events, over staffing and the emergence of new television stations in the industry as some of the challenges confronting the state's broadcaster in its operation.
Mr. Augustus Prom Jr, an Auditor from Augustus Prom Audit Firm, informed PEC that they have audited the financial statements of the GRTS, and in their view, the financial statements of the state broadcaster, gives a true and fair view of the corporation's financial position as at 31st December 2019.
Halifa Sallah, Chairperson of PEC Committee, said the scrutiny of public enterprises is mandated by the constitution under section 175 subsection 5, which states that Public Enterprise shall within three months of the end of the fiscal year, submit an annual report to the National Assembly, on its business and operation, during the preceding year.
He said: "The committee may extend the period for submission and the period for submission is three months after the end of the financial year. So essentially, the committee inherited a backlog in the presentation of the activity report and financial statement".
He said that the activity report and financial report, should provide the policy makers and planners the information necessary for the exercise of their function and if that is to be relevant, then the information must be current.
Sitting continue today Monday 25th January 2021, for consideration of the said activity reports and financial statements of the Gambia Radio and Television Services.