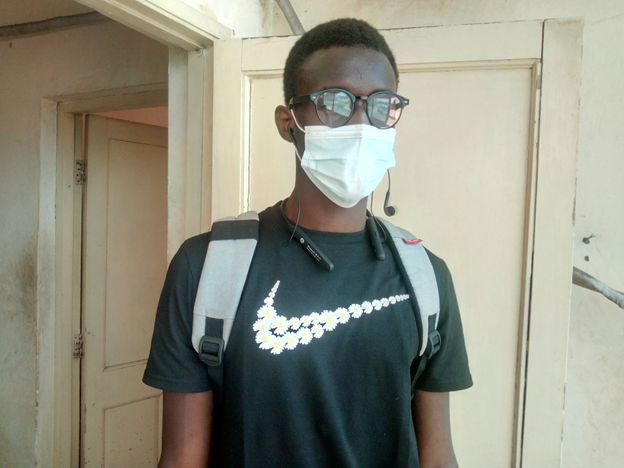 By Ndey Sowe
Jerreh Colley, a 24-year-old, is soliciting financial support for him to continue with his university studies at the University of The Gambia (UTG). He is studying Geography as his major subject and computer science as a minor.
"I need scholarship to pursue my bachelor's degree in the University of The Gambia," he lamented.
According to a letter from the aforesaid university, Jerreh gained admission to the School of Arts and Science (Bachelor of Arts in Geography) to commence studies during the 2020/2021 Academic Year.
"Tuition fees for your programme of studies is D34,900 per annum. Other costs/ fees include: (student union fee, development fee, technology fee, and library fee) D1200," the letter added.
It stated that the payment can be done in whole or in two equal installments before or at the commencement of the semester.
"I am a young man who has the perseverance and greater determination towards my education. I was born in humble background and have no financial support concerning my education," Jerreh decried. "I really need financial support to save my educational dream which is already fading from me."
Jerreh said the programme will enable him to go through an innovative multi-disciplinary curriculum containing a unique learning and research experience. He added that it will also avail him the opportunity to develop essential skills and knowledge on research.
"I will be grateful to any institution or individual that grants scholarship to me as it will help me in fulfilling my lifelong dream of becoming a university graduate. This is my hope to complete my university education," Jerreh lamented.
For any assistance, Jerreh can be reached on the following number: 3215534/ 7493180.