By Sulayman Bah
He rarely gets a mention or notice in the back pages in Banjul. Perhaps, his level is to blame, but Ensa Njie is sure the hottest Gambian goal-getter this minute.
Put aside the fourth tier he plays in Spain, the left-sided forward has a better goal ratio than any of the eight strikers summoned to the national team for the Angola fixture.
Hailing from Bundung, like most Gambians who'd risked the perilous sea voyage, Ensa left Gambia in the summer of 2009 to fend for his family using the Back Way.
Armed with ambition of pursing football on a professional level, Njie landed in Spain, then a hotspot for migrants, where he began fielding for regional outfits.
Seven years on, he'd managed to put a firm footing in the canary island and sought for a move to Latvia where he was offered trial by RSF FC, one of the top clubs in the Baltics.
He managed to win over coaches there. Next was a contract offer at his disposal, a chance he seized with both hands. He would win the Winter Cup a year later with the side, playing twenty-four times that campaign, getting booked thrice.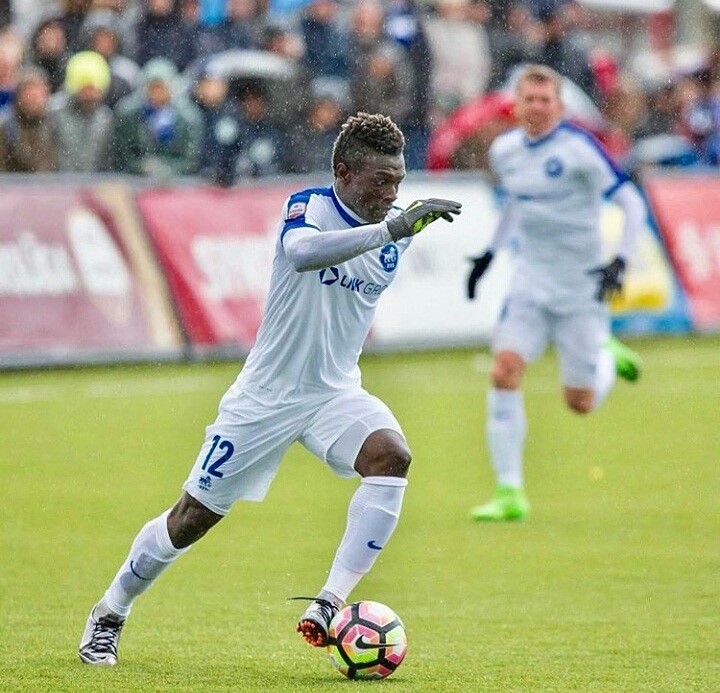 Having tasted Baltic football for a near twenty-four months, Ensa engineered for a change of scenery and the result had him returning to Spain first with Moralo CP prior to quitting for a switch to CF Truijilo July last year with a deal running until June 2020's end.
Diminutively built, the winger's decision to stay put has paid off this new campaign after plundering in eleven goals in eleven straight games – a feat no Gambian player in Europe has managed with Babucarr Jobe, on ten goals, the sole striker coming close.
However, Spain's fourth tier is just eleven games old and that gives a hint of an expected return of goals if Njie's devastating form in front of goal continues.