By Hatab Nyang / Louise Jobe
The resumption of operations of 'Nessim' Fishmeal Factory (NFF) on Monday 06th April 2020 prompted some youth of Sanyang to protest at the premises of the Factory for them to stop work.
The matter which was later reported to the Sanyang Police Station, prompted the security Officers to approach the Factory authorities who in turn produced a letter from the Ministry of Fisheries authorizing the resumption of operations of the Factory. The Police, who confirmed the letter authorizing the operations of the Factory, decided to leave them continue with their work.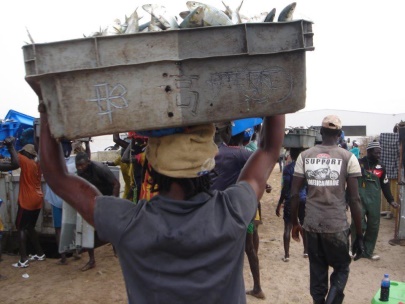 Health matters and issues raised by many who were interviewed by these reporters, put more emphasis on effective social distancing and avoiding close contacts according to WHO Health guidelines.
Solomon Senghore, the proprietor of 'Bees Mouth' Eco lodge in Sanyang, said the factory was operating even before they received the letter from the Fisheries Ministry; that with the emergence of the global pandemic, their lives should be more important to them and the only way they can take care of this is to observe the guidelines as provided by Government and the WHO. He urged Government to review the letter authorizing the Factory's resumption of operations and consider the lives of the citizenry.
Kabba Bojang, proprietor of Jungle Beach Bar and Restaurant in Sanyang also expressed disappointment with the manner authorities at the Ministry of Fisheries handled the issue. He said Government cannot ask Gambians to stay at home and implement the social distancing and hand washing guidelines recommended by the WHO and allow a busy factory to start operations without any health safety measure.
''What is the Ministry of Fisheries trying to tell Gambians? That they did not value the lives of the Gambian people?'' he asked.