An accident took place yesterday 19 August just after Lamin Village which led to the instant loss of five lives.
According to eye witnesses, two vehicles collided, a van and a pickup. The pickup was coming from the Serrekunda end while the van was coming from Brikama end.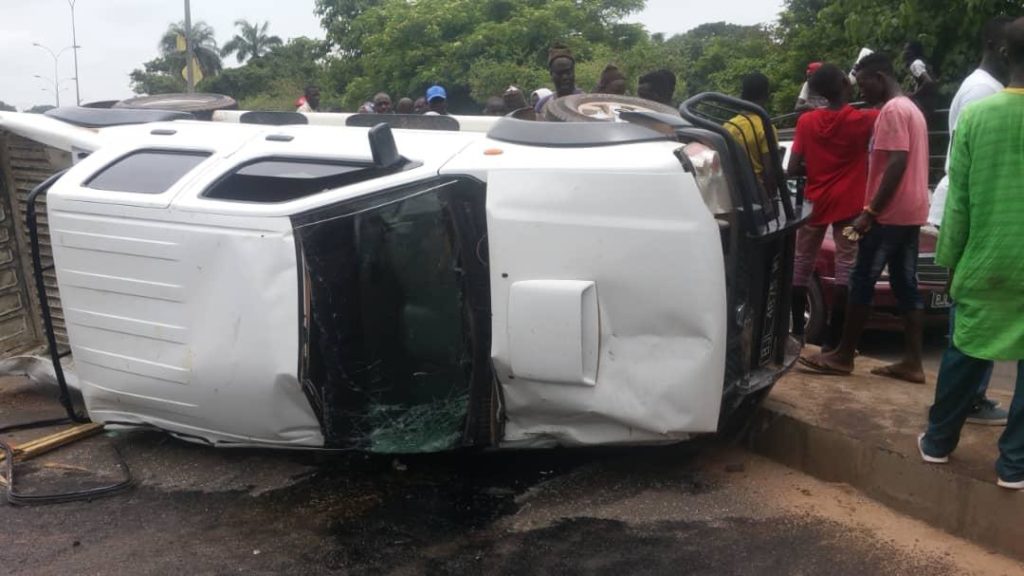 The driver of pickup, according to eyewitnesses, was driving at a high speed; he soon lost control of the vehicle and crossed over to the lain of the van moving in the opposite direction where it collided headlong with the van.
In a similar development two trucks belonging to Jah Oil company collided in Yundum and one of them proceeded to hit a house which led to the loss of the life of an infant.