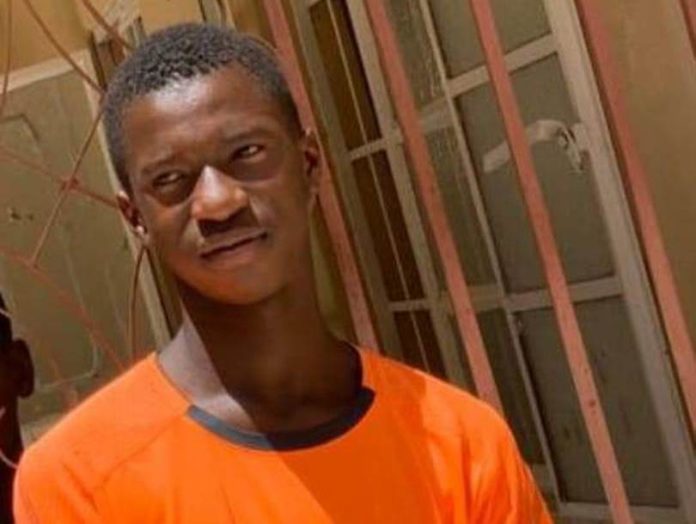 By Mustapha Jallow
A military police and a civilian have been taken into custody after a 17-year-old boy was shot on his right arm last Friday-night in Lamin.
Lance Corporal Mayada Sarr, a military police who was armed with a pistol and Ebrima Badjie, a civilian accused of shooting one Omar Solly -(the victim) were taken into custody on Saturday.
According to the army spokesperson, Major Lamin K Sanyang, the victim, was taken to Edward Francis Small Teaching hospital, where he is currently receiving treatment.
Narrating how the incident happened, Sanyang said the shooting occurred on 24th April 2020.
"This involved one of our soldiers from the military police. So, according to our investigation, the soldier was in the company of his friends: Modou Lamin Senghor, Ebrima Badjie, Omar Solly and Ousianou Sohna," he explained.
He added: "So, these are friends he moved with and he shared a lot with them."
Sanyang added that on this night, it was while they were sitting opposite Jah-oil station (highway) in Lamin that the soldier stood up and pulled-out his pistol and showed it to his friends.
He noted: "The soldier said 'this is my life'. When he did that action, one of his friends – Ebrima Badjie, who is 18, grabbed the pistol from LCpL Sarr's hand and pointed it at another friend, Senghor. The friends ran way, but Badjie shot at them. So, when he (Badjie) shot, that is when the bullet hit Omar Solly."
According to Sanyang, Omar sustained injury on his arm after the bullet hit him.
He continued to say that the soldier returned and took the pistol from Badjie and then rushed to help Solly, who was bleeding.
He said Solly was later put into a taxi and taken to a health centre in Lamin. He noted Solly was later referred to Kanifing General hospital.
"Both friends donated blood to the victim," he said.
He said the soldier was later arrested and detained at Yundum Barracks, on the following day (Saturday). He added Badjie was also arrested that very day and handed over to the Police.
He said Badjie is detained at Banjuliding Police station.
The victim is currently admitted at the Emergency ward at the Edward Francis Small Teaching Hospital in Banjul.