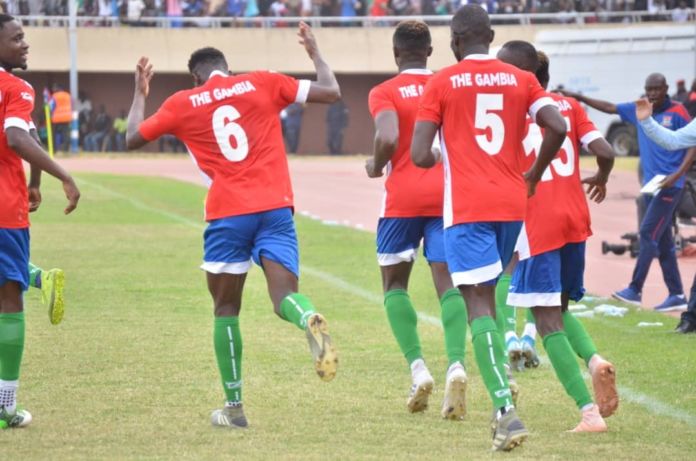 By Sulayman Bah
Gambia's qualifier against Gabon is going ahead unhindered despite fears of the deadly pandemic coronavirus, Foroyaa Sport can report.
It followed Confederation of African Football (CAF) announcement yesterday afternoon that it's maintaining schedule of all competitions including the Africa Cup of Nations qualifiers in which Gambia is a part of.
Concerns were bandied about by respective African countries participating in the 2021 Afcon qualifications, requesting the games be rescheduled.
Gambia were one of sides waiting on caf's verdict on whether or not to go ahead with the two-legged fixtures withThe Panthers of Gabon in the face of alarming fears over the epidemic declared a pandemic this week by the World Health Organisation (WHO).
The continental football governing body have no immediate plans towards combating spread of the virus-induced illness but said it remains open to ordering matches be held indoors.
'CAF wishes to inform Member Associations and the entire African football family that we are closely monitoring the evolution of the Coronavirus (COVID-19) around the world and in particular the African continent. According to World Health Organization (WHO), no African country till date has been declared a high risk.
'CAF has decided to maintain the schedule of all competitions. Also, CAF has been informed of the restrictive measures taken by the authorities of some Member Associations and is in contact to find solutions on a case-by-case basis, with the option of the organization of matches behind closed doors,' part of Caf's dispatch said.