The Story Of An Optimistic Gambian Journalist
By Momodou Jarju
Rescued in one of the most unfortunate circumstances, Sankulleh Janko recollected the incident as a blessing in disguise. "The only thing that went through my head was Allah (God) is indeed the savior," he recalled.
The young promising journalist reports for the West Africa Democracy Radio (WADR) in Senegal. And on Sunday 26 January 2020, he prepared and went to the much-talked-about protest to report as he did in the first protest organized by the same movement barely a month ago. While he was executing his work on the ground of the protest, he got attacked by some protesters of the 3 Years Jotna Movement and his mobile phone got confiscated.
The Jotna Movement was demanding for President Adama Barrow to honor the promise he made to Gambians that he was going to step down after serving three years in office.
At first, the campaign promise was a signature phrase President Barrow kept empathizing he would honor, but later, he changed his heart. And similarly, he refused to act on the movement's demand in a petition they delivered to him during the first protest in December 2019.
Defiant to their demands, the Jotna Movement hit the streets for the second time. The planned peaceful protest turned violent. Arrests were made and the movement's leaders are in detention while their defense lawyers are battling with the state to grant them bail. Janko was caught by surprise when he was assaulted. He however did not sustain injuries.
"Even though teargas wasn't the best option you would imagine to save someone that was the case for me, because had the police not come at that very moment to throw the teargas and disperse the protesters only Allah knows what would have happened to me," he explained.
Some minutes after he was assaulted, he recorded a voice audio and it was circulated on his colleagues WhatsApp platforms. The news was not well received.
Solidarity Showered
Immediately Janko's assault case surfaced, condemnation from journalists and press freedom advocates started to flare up forthwith. Enough is enough, was among the catch phrases posted. Some drew attention on the recent similar incidents journalists were faced with. The attack on journalist Janko had added to the spate of assaults meted out to media personnel under the reign of President Barrow.
Already, attacks on media personnel have increased to nine since 2017. Majority of these attacks are either from protesters or party supporters against journalists. The PIU officials were violators of two incidents. In its home-grown analysis of press freedom environment report 2017-2019, The Gambia Press Union (GPU) estimated that five journalists had been violently attacked during the execution of their work. The report stated that no single perpetrator has been brought before the law yet.
"The government has not changed any or part of the many laws- mostly inherited from colonial-era subjugation and suppression- that criminalise speech," the GPU report indicated. "Even though the Supreme Court has declared unconstitutional the laws on criminal defamation, false publication on the internet and broadcasting remain alive and threatening."
In December 2019, three journalists while on tour with President Barrow got assaulted by supporters of Barrow's entourage. And Janko is the latest incident.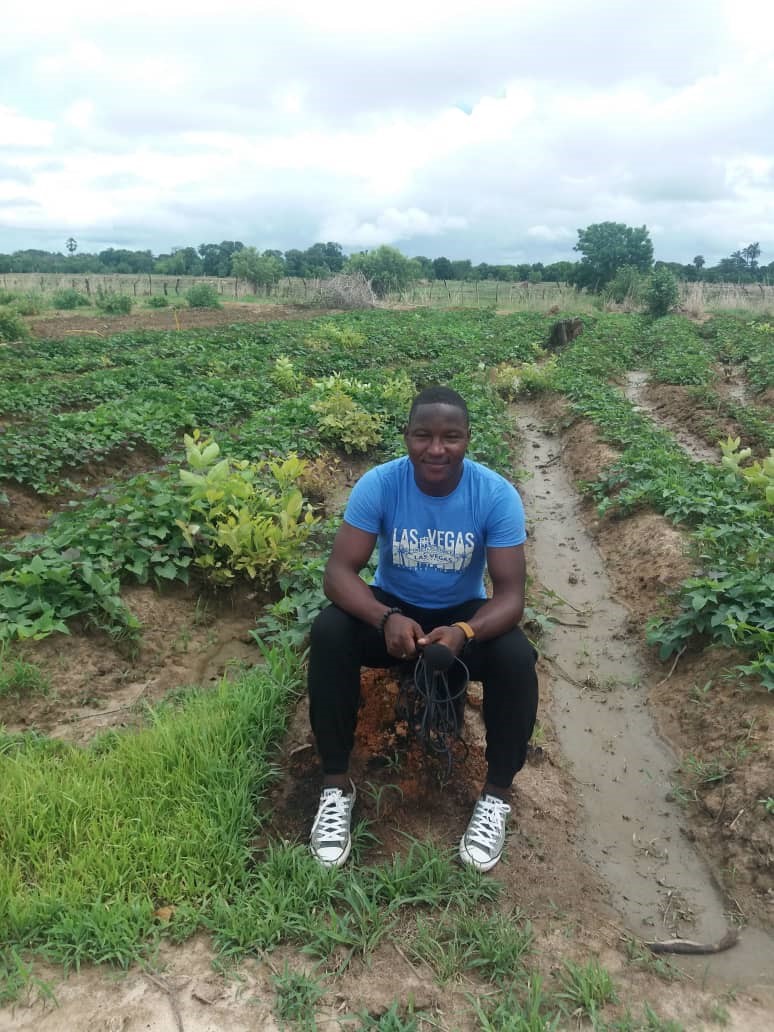 Clampdown on Media Houses
Within 22-year-rule of ex-president Yahya Jammeh, media houses were shutdown 15 times. For the first time under President Barrow's watch, two media outlets have been forcedly put off air. This was part of the drama amid the peaceful-turned-violent protest. It's more than two weeks now, and both radio stations- Home Digital Radio and King FM- are shutdown.
PA Modou Bojang, the proprietor of Home Digital FM and Gibbi Jallow the manager of King FM and his two staff were held under custody for two days before they were released. Both radio stations were accused of incitement to violence but both bosses have since denied the accusation.
This development did not augur well with GPU and press freedom advocates. The journalists' union in reaction to what it described as "the most aggressive attack on press freedom" under Barrow-led government, considered the closure of the radio stations arbitrary and unlawful.
"The Information and Communication Act (s36) gives powers to only the Minister of Information to suspend or revoke a broadcasting license. The security have no powers to shut down a radio station. Through our consultations with the minister, we have confirmed that no such order came from the office of the Minister, Ebrima Sillah. Moreover, the laid-down conditions for doing so have not been met," the GPU statement indicated.
Press Freedom: Compare and Contrast
Janko believed that a lot of progress has been registered on press freedom under President Barrow's leadership compared to the previous regime under exiled Gambian President Yahya Jammeh.
Ex-President Jammeh described journalists as "illegitimate sons and daughters of Africa" and estimated Gambian journalists to constitute less than 1% of the country's population. Unsurprisingly, hundreds of journalists endured his repressive regime which was accused of killings, torture, forceful disappearance, and arson attacks. Press freedom was stifle!
On the contrary, under Barrow, Reporters Without Borders recent ranking showed Gambia climbing 30 places from the previous year. The Gambia was ranked 122nd in the world and 34th in Africa in 2017. In 2018, she rose from 122nd to 92nd in the world and from 34th to 9th in Africa. Nonetheless, instances of journalists being assaulted had been registered despite this progress.
Janko observed that there are things they do today as journalists they could have only dreamt of doing three years ago- since the change of government.
"And most importantly there is a lot of political will especially from the Justice Minister who's willingness to make things better. I've seen for myself," he said.
Attacks on journalists by either the government or the governed do not make any sense to Janko. He said journalists are there to inform and educate people responsibly. The award winning journalist agreed that more needed to be done as a country for journalists to be more protected.
To him, avoiding a reoccurrence of attacks against journalists and the clampdown on media outlets requires scraping out the bad laws in the criminal code and other laws of the country.
"It's simple, get rid off all the draconian laws and provide us laws in the Constitution that will give us maximum protection from all so that when examples are set by perpetrators, it will send a message that journalism is here to stay," he said.
"The role of journalists in the development of every nation is beyond imagination so to attack them is the most senseless thing for me."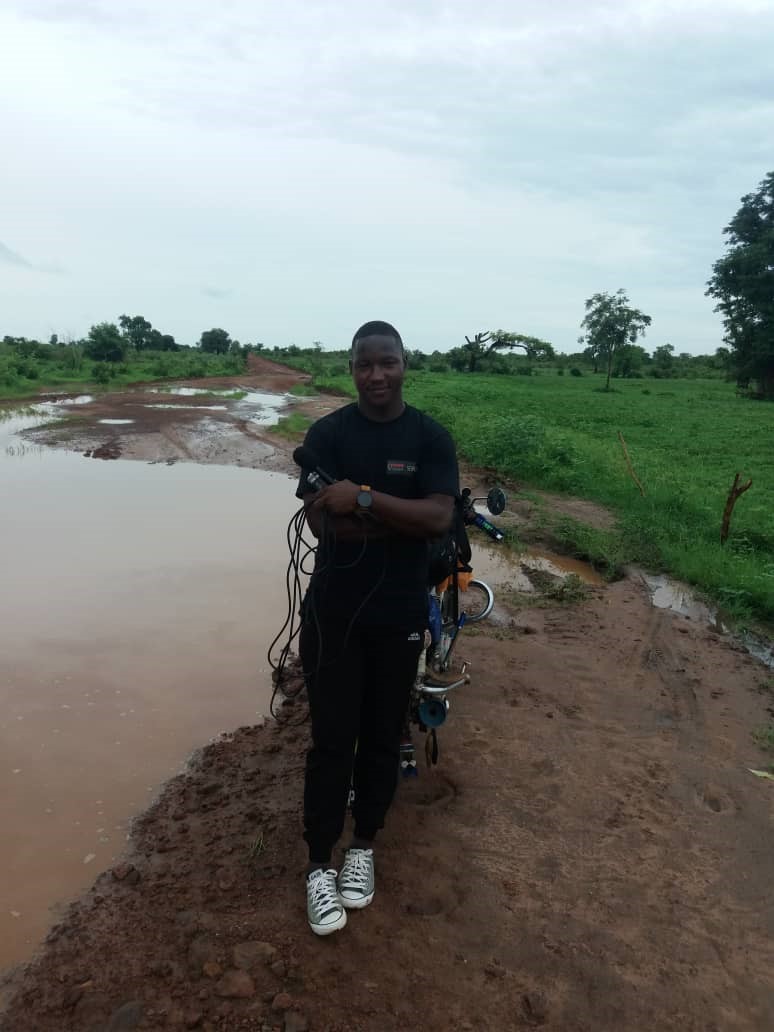 Journalism worth it in Gambia!
Giving up in the profession is a nonstarter to Journalists Janko. He noticed it's a difficult moment for him and his colleagues but he said everything they endured is worth it for The Gambia.
"If I should quit and say it's not worth it, my brother who will change the mindset of some of the people who do not thought us right? Everything and anything is worth this beautiful country 'walahi'. I am much more determined to work than I ever was. It is our moral duty to change this country for the better but it won't be easy and I knew that from the onset," he said.
The Jotna Movement protest offered two sides on two issues. While some Gambians thought the protest was a genuine course, others thought the contrary. Similarly, the clampdown of two radio stations- both currently off air- generated two sides.
Press freedom advocates thought it was unfortunate and uncalled, while other Gambians thought that journalism comes with responsibility, thus, they opined that shutting down the radio station was right if they erred in their work.
Janko said Gambians perception of journalists and journalism will take time to change. Certainly, he went on, it will change if journalists continue to let their work do the talk.
"It's a slow process but thankfully more Gambians are beginning to appreciate the work of the professional journalists even though we face lots of hardship at the moment."